Shinsuke Nakamura Crowned the New King on WWE SmackDown
Published 06/18/2021, 11:00 PM EDT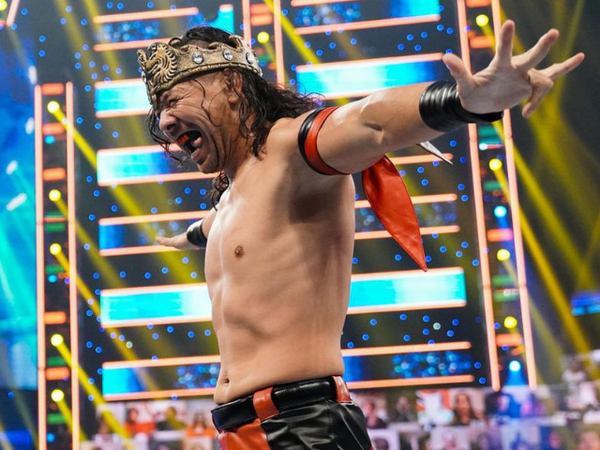 ---
---
King Corbin is no more the King! It's true, the WWE Universe has a new King, and it's Shinsuke Nakamura! Well, most of the Universe predicted that Shinsuke Nakamura would dethrone Baron Corbin.
ADVERTISEMENT
Article continues below this ad
On WWE SmackDown: June 18th, 2021, Nakamura and Corbin battled for the crown. The former won against the latter in the first-ever battle for the crown. Nakamura attacked Corbin with a Kinshaha and secured the victory with a three-point count.
After this win, Nakamura sat on the throne to celebrate while Rick Boogs placed the crown on his head. This marks the beginning of a new era, and places 'The King of Strong Style' as the only true crowned King in WWE.
ADVERTISEMENT
Article continues below this ad
How did Shinsuke Nakamura get this booking against Baron Corbin?
A few weeks prior to the SmackDown episode, Nakamura stole the crown from Corbin. Not only did he show off with it by driving around with it, but he also used every opportunity to taunt Corbin.
It was a given that the company would soon book a match between the Superstars to determine who would be the crowned King. Moreover, as WWE had stopped the push for Nakamura, this was a way of reviving the same push.
Shinsuke Nakamura had started 2021 strong when he was in the gauntlet match shading Rey Mysterio, Corbin, and Daniel Bryan to become the number one contender for the WWE Universal Championship.
Nakamura was present at Royal Rumble 2021 as well. He appeared in the Royal Rumble Men's match at number seven and survived over twenty minutes in the ring. He was finally thrown out over the top rope by none other than Baron Corbin.
In fact, there was a while in the middle when WWE had informed Nakamura that he will primarily be used to put over new talent. This is when WWE stopped pushing the King of Strong Style, even though he had shown massive potential when 2021 started. It's possible, now that Nakamura is the crowned King, WWE will book him against some of the top Superstars on the roster.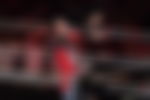 Furthermore, this could mark the beginning of WWE bringing back King of the Ring matches.
ADVERTISEMENT
Article continues below this ad
It has already been reported it the company is planning to do so, and a battle for the crown is a great way to initiate the process.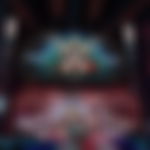 ADVERTISEMENT
Article continues below this ad