Shinsuke Nakamura Details Michael Jackson's Influence on Him
Published 05/26/2021, 9:30 PM EDT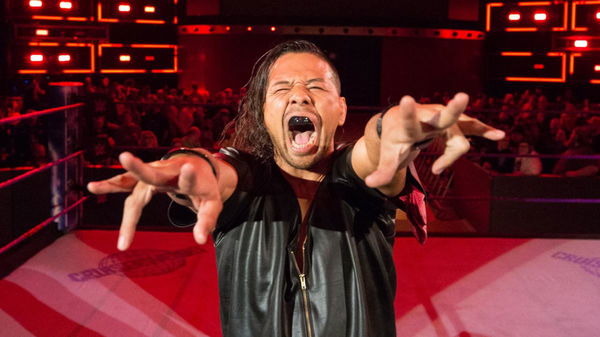 ---
---
Shinsuke Nakamura has had a topsy-turvy WWE career. He's won the Royal Rumble, the US and Intercontinental Championship, but remains an underutilised talent. However, Shinsuke has some traits that few superstars can claim: style and charisma.
ADVERTISEMENT
Article continues below this ad
The King of Pop inspired Shinsuke Nakamura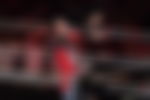 Since his NJPW days, Shinsuke Nakamura has been one of the most charismatic wrestlers in the world. Even after coming to WWE, the former IWGP Heavyweight Champion won over the crowd with his matches, entrance and his charisma.
ADVERTISEMENT
Article continues below this ad
The King of Strong Style's inspiration is actually the King of Pop. Although he's known by everyone as WWE's rockstar, Michael Jackson inspired Nakamura's style. On Oral Sessions with Renee Paquette, the former Intercontinental Champion revealed how Michael Jackson inspired him to become one of the most charismatic superstars in the world.
"I felt atmosphere is like a master of martial arts. Very calm, no muscles so he's moving like control gravity, and he's the fastest guy in the stage and the best dancer on stage. The other dancers has like huge muscles and musculars. That's right, so his atmosphere like martial arts master."
It isn't surprising as celebrities, artists and even characters have inspired many superstars. We've seen former WWE superstar Velveteen Dream inspired by Prince, known popularly as the Prince of Pop.
Nakamura created white gear for WrestleMania 37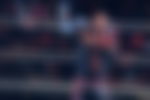 Missing out on WrestleMania is unfortunate for any superstar, let alone one who has featured in a WWE Championship match three years ago. Shinsuke Nakamura won the 2018 Royal Rumble and booked a ticket to WrestleMania 34. He challenged WWE Champion AJ Styles, but the Phenomenal One sent him backing.
ADVERTISEMENT
Article continues below this ad
On the podcast, Nakamura revealed he created white gear perfect for the grand stage of WrestleMania. "I made white for WrestleMania for this year but I couldn't use. So now trying to use other colors now." Renee threw up the colours yellow and purple, which piqued the interest of the former IWGP Intercontinental Champion.
Nakamura even explained that red is his lucky color. His gear is red because of that and not inspired by Michael Jackson. The King of Strong Style also explained how he got into trouble in New Japan for wearing full length pants instead of the traditional Young Lions trunks, hoping to look bigger during his matches.
ADVERTISEMENT
Article continues below this ad