Dwayne Johnson's Daughter Suffers Major Setback Ahead of WWE Debut
Published 09/14/2020, 9:21 AM EDT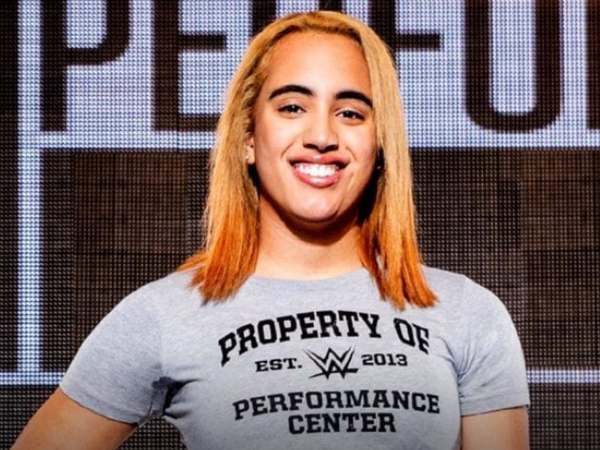 Simone Johnson, Dwayne "The Rock" Johnson's daughter, was set to make her WWE debut. Unfortunately, a knee surgery has thrown a spanner to her plans.
ADVERTISEMENT
Article continues below this ad
Simone took to Twitter to let her audience know about an upcoming third knee surgery. As of now, she will be on rest until her knee heals and is good to go!
so tomorrow i'm having knee surgery for the third time. as not fun as surgery is, i'm looking forward to my knees not popping out anymore✌🏽🙃

that said, please send me video games suggestions, movie suggestions (preferably scary) or anything else to help pass the time

— 𝖘𝖎𝖒𝖔𝖓𝖊 (@SimoneGJohnson) September 13, 2020
ADVERTISEMENT
Article continues below this ad
Johnson signed her WWE deal in February. In fact, she is currently the youngest signee in the history of the company. Since then, she was reportedly training at the Performance Center.
Even though she is yet to make her NXT debut, Simone Johnson was often spotted among the Performance Center crowd at WWE shows before the advent of the ThunderDome era.
Simone Johnson is preparing to push her legacy forward
ADVERTISEMENT
Article continues below this ad
Simone is a fourth-generation wrestler from the iconic Johnson family. Before her, the family gave us her great grandfather, High Chief Peter Maivia. Following him, was his son and Simone Johnson's grandfather – Rocky Johnson. Finally, there is her father Dwayne "The Rock" Johnson.
She has often expressed the personal connection she feels with wrestling. Not only does she come from a family of brilliant wrestlers, but also gets to move the legacy forward.
With the advent of the women's revolution in professional wrestling, young women have more opportunities than ever before.
ADVERTISEMENT
Article continues below this ad
However, it's too early to predict whether Simone Johnson's name will equal the legacy of her father or even her grandfather. Nevertheless, she has often illustrated her zest to reach new heights in the wrestling universe. At the end of the day, work ethics contribute just as much as talent and skills.
Therefore, it can be assumed that Simone Johnson will make magnificent strides in wrestling. The legacy she carries on her shoulder is the motivating boost she needs to become a champion in the Women's division.