Simone Johnson Reveals Interesting Conversation With Tamina After Winning Women's Tag Team Championships
Published 05/16/2021, 10:45 AM EDT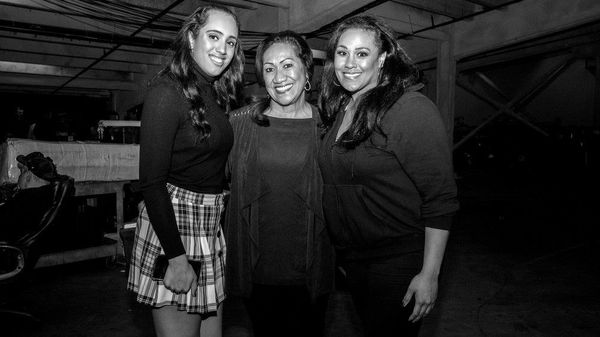 ---
---
Tamina finally clinched her first title in WWE this past Friday Night on SmackDown. The road was a long one for Tamina as she had to wait for 4008 days for it. However, all's well when it ends well, right? It was a very emotional moment for her, and it showed from the very moment the referee counted the third fall!
ADVERTISEMENT
Article continues below this ad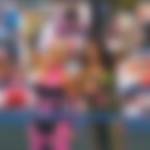 Simone Johnson reveals Tamina reached out to her after title win
ADVERTISEMENT
Article continues below this ad
WWE recently uploaded an exclusive video in which Natalya and Tamina receive their titles with their custom side plates. As seen in the video, Tamina gets very emotional as she talks to the camera and others around her. Replying to the tweet, The Rock's daughter, Simone Johnson, made another touching revelation.
New WWE Women's Tag Team Champion, Tamina, face timed Simone Johnson immediately after shooting the exclusive. She detailed Tamina held up the title, showing its side plates. In addition, she also revealed it was the purest and most exciting expression she has ever seen on Tamina's face.
she quickly facetimed me after this & held up the title with her name on the side & i've never seen such a pure & excited expression on her face :') https://t.co/bTNhvwDMLA

— 𝖘𝖎𝖒𝖔𝖓𝖊 🃏 (@SimoneGJohnson) May 16, 2021
We can only imagine how happy Tamina might have been when she face timed Simone. It wasn't an easy road to the top for her. Despite being the daughter of a WWE Hall of Famer, Tamina never had it easy in the WWE.
This time, she snatched the opportunity and made sure she capitalizes big time. Guess what? She did!
The innocence in the new Champion also shows in the exclusive video uploaded by WWE. She literally asks how to hold the title as she has never had the experience to hold one before. Imagine. Over a decade in the company, and now is the time she finally holds gold. Our hearts go out to the new Champ and wish she and Natalya have a long and fun title-reign.
ADVERTISEMENT
Article continues below this ad
Simone Johnson and Tamina are pretty close. For those unaware, Simone is the eldest daughter of former WWE Superstar Dwayne 'The Rock' Johnson.
She is currently signed to WWE and is training at the WWE Performance Center. We've seen Simone and Tamina together backstage quite a few times, including once with The Rock's mom at WrestleMania.
ADVERTISEMENT
Article continues below this ad