AJ Styles Set to Lock Horns With a Former Foe
Published 05/22/2020, 7:22 AM EDT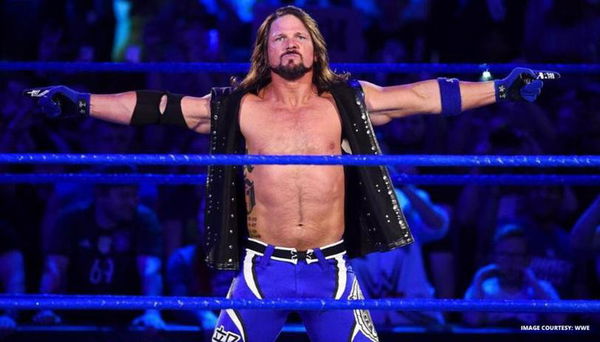 WWE Superstar and Former Intercontinental Champion Sami Zayn was forced to vacate his title. He was rendered 'unable to compete' in regular weekly programming by the WWE, much to the former champ's rage. The WWE then instituted a tournament to crown a new Intercontinental Champion.
ADVERTISEMENT
Article continues below this ad
Last Friday, two of the four first-round matchups had taken place during SmackDown. King Corbin faced Elias and was pinned after cruelly destroying Elias' guitar. In the second match, Daniel Bryan faced off against his friend Drew Gulak, who he managed to beat convincingly. This Friday, Seamus will face off against Jeff Hardy, and Shinsuke Nakamura will fight AJ Styles to advance to the second round.
The Tournament is now an outlet for different Superstars to carry forward their feuds. Seamus and Jeff Hardy famously clashed heads with each other on Hardy's return. Their first-round match will be where they settle or push forward their dispute, like with Daniel Bryan, who was the #1 contender for the championship.
ADVERTISEMENT
Article continues below this ad
Bryan was beaten by Zayn at WrestleMania 36, but could not get another title shot at Money In The Bank, due to Sami's absence. Winning the title and potentially defending it against Zayn when he returns, could make for an interesting storyline in the midst of the pandemic.
Can Shinsuke get past AJ Styles?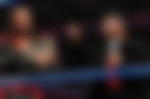 ADVERTISEMENT
Article continues below this ad
Shinsuke has held the Intercontinental Championship before and is an experienced and entertaining wrestler. He will fight 'The Phenomenal One' AJ Styles, who is seen as one of the best performers at his size. Nakamura has also had a good friendship with Sami Zayn, the former holder of the belt.
Zayn was furious after finding out about the tournament, chastising all the participants for trying to take what was his. All the participants, except Shinsuke, of course. It is safe to say that the former champion is rooting for his friend (and another former champion) to advance to the next round and avenge his loss. 
I am the Intercontinental Champion.

Period.

With the exception of Shinsuke, these men have no self-respect, and it says a lot about them that they were willing to participate in this tournament to begin with.

Disappointed in all of them. https://t.co/PoLDrCINHe

— Sami Zayn (@SamiZayn) May 16, 2020
ADVERTISEMENT
Article continues below this ad
The tournament has already been an interesting one, with two good first-round bouts. It can only go uphill from here, as bigger stars face off against each other as the tournament progresses.