Six Heaviest Wrestlers The Undertaker Has Chokeslammed in WWE
Published 05/10/2021, 11:00 AM EDT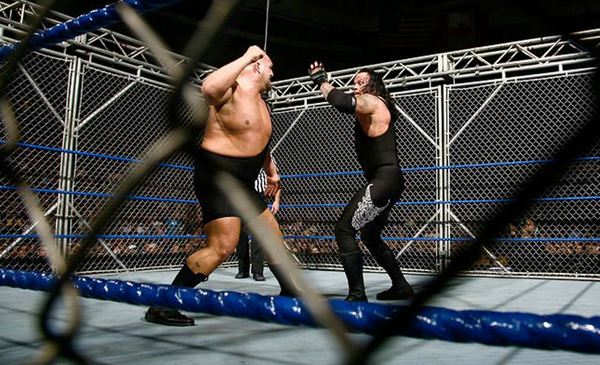 ---
---
The Undertaker has put on several classic matches in his three-decade-long WWE career. He faced men of all sizes inside the ring, from Giant Gonzalez to Rey Mysterio.
ADVERTISEMENT
Article continues below this ad
And the one thing that's common in all of them is that Taker took everyone's soul. No one could escape the 'Deadman,' not even the heaviest men in WWE!
Mark Henry – World's Strongest Man
ADVERTISEMENT
Article continues below this ad
We all know Mark Henry as the 'World's Strongest Man;' it's not just a moniker, but a fact! However, this didn't seem to faze the Undertaker.
During a match on SmackDown in 2006, the 'Deadman' pulled off an impressive feat of strength when he chokeslammed the 6'1″, 400 lbs Mark Henry with ease!
The Big Show – long-time adversary of The Undertaker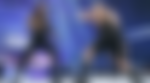 Even the 'World's Largest Athlete' did not prove to be any match for The Undertaker. Despite the Big Show being 7 feet tall and weighing 450lbs, the 'Deadman' showed the world his true strength and chokeslammed him with force. Yes, it was no easy feat, but the 'Phenom' pulled it off not once but several times seamlessly.
The Great Khali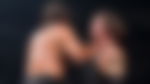 The Great Khali announced his arrival in WWE at the expense of The Undertaker. After several weeks of torment at the hands of the Indian Giant, The Undertaker had payback in store for him.
The 'Deadman's' strength knows no bounds. He has even chokeslammed the over 7 feet tall, almost 400lbs giant!
Braun Strowman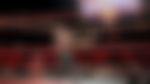 The Undertaker and Braun Strowman crossed paths quite a few times during the latter's time in The Wyatt Family. However, Strowman faced the 'Deadman's' wrath when he tried to sneak attack him from behind.
Taker sensed it, turned around, and caught Strowman's next. What next? Well, he easily chokeslammed Strowman, that too, just days ahead of his 52nd birthday!
Kane – half-brother of The Undertaker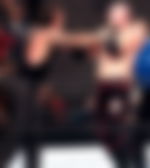 Kane is one of the most heaviest (and the lightest in this list) that The Undertaker has put down. The 'Big Red Machine' was at the receiving of countless chokeslams and tombstone piledrivers during their long-storied careers.
ADVERTISEMENT
Article continues below this ad
Mind you, Kane is also 7 feet tall and weighed 330 lbs. That's not light at all.
King Mabel
ADVERTISEMENT
Article continues below this ad
Now, this man may be the heaviest wrestler that The Undertaker ever put down. The 'Phenom' faced the many versions of Mabel throughout his career and always had an upper hand. The first time Taker chokeslammed the 500lbs Mabel was at In Your House 5 in 1995.