Six Most Controversial Decisions Made By WWE In 2020
Published 12/30/2020, 9:43 AM EST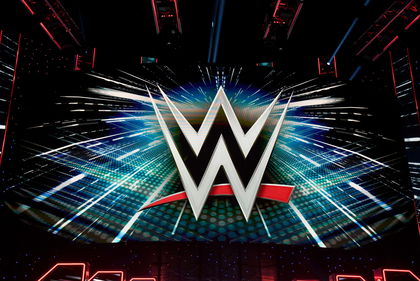 ---
---
2020 was a bag of mixed emotions for WWE fans all over the world. With Drew McIntyre winning the Royal Rumble and Edge returning, fans couldn't have wanted a better start to 2020.
ADVERTISEMENT
Article continues below this ad
The COVID-19 pandemic derailed all the momentum WWE had for the year, but the company made the most of what they had without fans in attendance.
WWE received a lot of praise for the cinematic matches and keeping up with regular programming. There were a few controversial decisions too that the company took that several fans, wrestlers, and personalities did not receive well.
ADVERTISEMENT
Article continues below this ad
Goldberg defeats The Fiend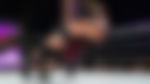 The Fiend kicked off 2020 defending the Universal Championship against Daniel Bryan in a terrific Strap Match at the Royal Rumble.
Roman Reigns vs The Fiend looked set for WrestleMania, as there wasn't anyone who could stop him until Mr. Goldberg came in.
One month after the Rumble, Goldberg and The Fiend faced off at the WWE Super ShowDown PPV in Saudi Arabia for the WWE Universal Championship.
In a shocking turn of events, Goldberg won the match clean after 4 spears and a Jackhammer. The entire wrestling community burst with outrage over this decision.

There were rumblings of Reigns vs Goldberg, 'Spear vs Spear' match. But no one expected WWE to go in that direction at the expense of their best character in a long time – The Fiend. Talk about WWE not creating new stars.
WWE makes a string of releases amid Pandemic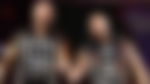 The world went into a sudden cocoon of sorts when the lockdown was announced. COVID-19 scared everyone still, but the show had to go on. Just a few days after WrestleMania 36, WWE announced a string of releases from the company.
It included several wrestlers, producers, live event staff, referees, and more. They released approximately 100 people and furloughed some.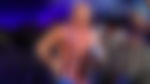 This string of releases in the middle of a global pandemic did not sit well with anyone in and outside the wrestling world. WWE received major backlash for this from all over.
A few months later, the company announced record profits despite the pandemic! Many argued how the company left people high and dry in such a tough time to ensure profits aren't affected.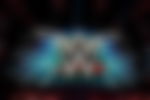 Otis wins Money In The Bank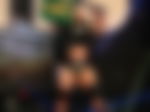 Due to a venue crunch, WWE presented the MITB Ladder match uniquely this year from its Headquarters in Stamford, CT. The men's MITB ladder match had some top names like AJ Styles, Daniel Bryan, Aleister Black, Rey Mysterio, and King Corbin.
But who ends up winning it? Otis. Yes, yes, The Miz is holding it now. But 'Blue Collar Solid' Otis was the original winner this year thanks to AJ's slippery hands.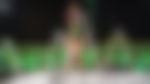 Honestly, it was fun to watch. But then when you think about the prestige of the MITB Contract, you wonder if Otis is the right man to hold it?
Fans wondered exactly that and blasted the company over their constant waste of MITB winners and contracts. Imagine if Aleister Black had won the match instead. That would be legendary.
Raw Underground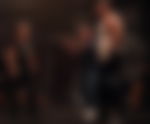 A major rip off of the Fight Club, Raw Underground, looked fresh in the start, but as time passed, everyone quickly realized how senseless the entire thing was.
Yes, it offered screen time to talented individuals, but that's about it. It did no good for the talent shoot fighting there nor for the returning Shane McMahon.
Fans mocked Raw Underground, and rightly so. The entire thing didn't look planned from the get-go. Although it had the potential to be big, WWE's knack for changing bookings doomed any chance it had. It was quietly scrapped.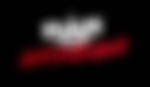 Randy Orton wins the WWE Championship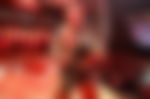 2020 was not only a glorious year for Drew McIntyre but also for Randy Orton. After an impressive feud with Edge, Orton settled into his element and set his eyes on McIntyre's WWE Championship.
Orton failed to capture the title on 2 PPVs – SummerSlam and Clash of Champions. Yet, he continued on his quest to become a 14-time World Champion.
The two met again for the third time inside Hell In A Cell where Orton finally won his 14th World Championship. The 14th title reign didn't last long as McIntyre regained the WWE Championship in just 2 weeks after losing it.
WWE received backlash for playing hot potato with the WWE Championship. After all, was there any need for Orton to win it in the first place?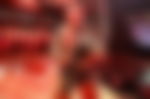 Twitch Ban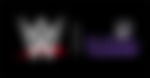 Just as the year couldn't get any more controversial, WWE Chairman and CEO Vince McMahon sent out an edict to WWE talent asking them to seize their streaming on Twitch.
Now, this was one move that blew the roof off. Several wrestlers were visibly unhappy with the move, and Zelina Vega stood up for herself out of all. The result? WWE released her from her contract.
ADVERTISEMENT
Article continues below this ad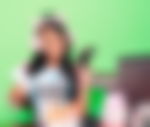 The move sent shock waves across the wrestling and Twitch community. Every single fan was unhappy. Top talent like AJ Styles and Xavier Woods met with Vince McMahon and talked about it, but to no avail. Former Democratic Presidential Candidate had some stinging words for WWE and its Twitch ban.
These were WWE's most controversial decisions of 2020. What do you think? Did we miss any? Let us know in the comments below!
ADVERTISEMENT
Article continues below this ad