Six Shocking Facts About Charlotte Flair You Might Not Know
Published 05/10/2021, 9:15 AM EDT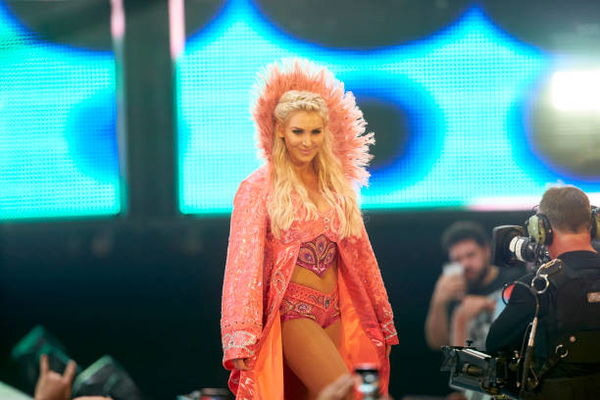 ---
---
She's a former Divas Champion, two-time NXT Champion, four-time Raw Women's Champion, five-time SmackDown Women's Champion and a Royal Rumble winner. Charlotte Flair is pro wrestling royalty, but there are certain facts that only select wrestling fans know about her.
ADVERTISEMENT
Article continues below this ad
Charlotte Flair featured in Triple H's WrestleMania 30 entrance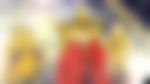 ADVERTISEMENT
Article continues below this ad
At WrestleMania, NXT Superstars often appear as extras for special entrances. From the Undertaker's entrance at WrestleMania 29, to Triple H's at multiple Mania's, NXT stars often receive their first WrestleMania experience during an entrance.
At WrestleMania 30, Charlotte Flair featured in Triple H's beautiful entrance. The Game sat on a throne surrounded by three of NXT's brightest female talents, Flair, Sasha Banks and Alexa Bliss.
They took off his helmet and rope and disappeared once Motorhead's 'The Game' blasted and Triple H stood within the laser lights.
High school volleyball champion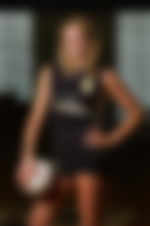 Charlotte Flair prides herself on being genetically superior to every woman on the roster. She's proved it with her athletic performances and brilliant matches, but surprisingly, wrestling is not Flair's only athletic pursuit.
At Providence High School in North Carolina, Flair won the NCHSAA 4 A-State Championships for volleyball. Her love for volleyball stuck during her college years as well, when she attended Appalachian State University.
Flair was married twice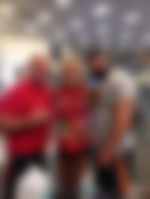 While her current relationship with former WWE superstar Andrade came out of nowhere, Flair's been married twice before.
In 2010, she married Riki Johnson, a fellow pro wrestler. The couple split in 2013.
In 2013, she married Thomas Latimer, another fellow pro wrestler. Latimer wrestled in WWE briefly, but made a name for himself in TNA and currently wrestles for NWA. The couple split in 2015 after two years of marriage.
She's held every female championship in WWE
Charlotte Flair is the only wrestler to hold every female championship in WWE history. Flair held the NXT Women's Championship in 2014 after beating Natalya at Takeover.
She lost the title to Sasha Banks in 2015 and moved up to the main roster, where she beat Nikki Bella for the Divas Championship in her first PPV appearance.
She turned heel in 2016 and walked into WrestleMania 32 as Divas Champion but walked out WWE Women's Champion. When the belt split into the Raw and SmackDown Women's Title, Flair beat Sasha Banks at Hell in a Cell to become the Raw Women's Champion.
In 2017, Flair moved to SmackDown and beat Natalya for the SmackDown Women's Championship. She now holds the record for the most reigns with SmackDown Women's Title [5]. She returned to WWE in 2020 after cosmetic surgery and won the WWE Women's Tag Team Championships with Asuka.
Charlotte Flair has appeared in Hollywood movies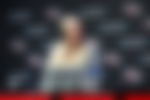 Flair followed in the footsteps of The Rock and John Cena and appeared in a Hollywood movie. While her film career isn't long and storied, her role in Psych: The Movie as Heather Rockrear, Zachary Levi's sidekick, pushed her into pursuing a film career.
She will also star in the remake of the 2004 movie, Walking Tall. Although the movie's based on the life of a wrestler-turned-lawman, it'll be interesting to see how Flair fits into the cast and what role she plays.
She was in the crowd for first female Raw main event
ADVERTISEMENT
Article continues below this ad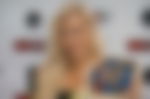 In December 2004, Trish Stratus and Lita became the first female superstars to headline an episode of Raw. Charlotte Flair was in the crowd and witnessed two trailblazers set the path for future Superstars to walk on.
ADVERTISEMENT
Article continues below this ad
On July 25th, 2016, Flair and Sasha Banks headlined Raw with the Women's Title on the line. They became the first women wrestlers to headline Raw since Trish and Lita in 2004. Flair and Banks would make more history as they became the first women to headline a PPV [Hell in a Cell]. Flair would also become part of the first female main event of WrestleMania.