Baron Corbin Reveals He Might Have to Move-In With His In-Laws as Financial Issues Continue
Published 07/17/2021, 12:30 PM EDT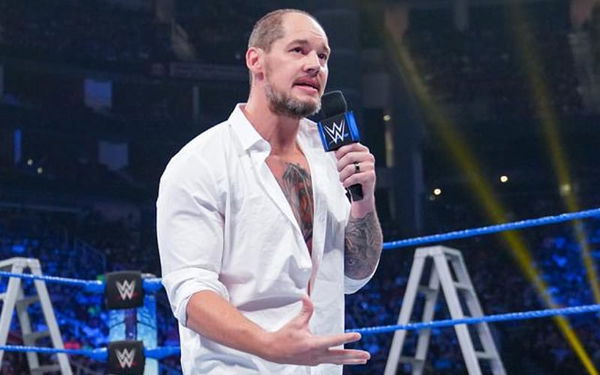 ---
---
Baron Corbin is one of WWE's top homegrown superstars in recent memory. The former United States Champion has earned himself a lot of glory with some impressive feats.
ADVERTISEMENT
Article continues below this ad
However, things have drastically changed for Corbin after losing his crown to Shinsuke Nakamura. Plus, the humiliation afterwards has been even more disheartening.
ADVERTISEMENT
Article continues below this ad
Baron Corbin has nothing going right for him. His investments failed and he is basically running out of money to make ends meet. Hence, he decided to make a plea to the WWE Universe as they returned in full-capacity at the Toyota Center last night for SmackDown.
Watch this Story: From Macho King to King Booker: The Greatest Kings of the Ring in WWE History!
Baron Corbin urges people to donate for his fund on WWE SmackDown
Ahead of the Fatal 4-Way main event on SmackDown, Baron Corbin came out to address the crowd. Or shall we say, to make a plea to the crowd? Either way, Corbin walked out to the ring looking absolutely devastated.
As Corbin made his way to the ring, a package played showing all the things that have gone down in his life. He said the last few weeks have been the most difficult times of his life. He has lost everything from his crown to his savings.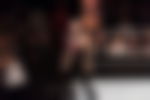 He further revealed the bank is also threatening him to foreclose his house. Not just that, but also revealed his two-year-old daughter is sick and eating spaghetti out of the can instead of Wagyu beef.
Corbin added that if this continues, then he would have to move in with wife's parents, basically with his in-laws. The crowd went absolute nuts as he said it. However, he added there's a good news and that is the WWE Universe helping him out in this difficult time.

Watch this Story: The Fastest Money in the Bank Cash-Ins in WWE History.
Baron Corbin announced he has started a crowdfunding website called Corbin Fund. The funding goal is $100,000! Corbin said he's looking for the funds to pay a few bills and get back to his feet. He pleaded everyone to go and donate to his fund.
However, the heel and elitist in Corbin isn't dead yet as he said, "All of you please go to CorbinFund.com and donate because every little bit that you have, it helps. And please, don't tell me that everyone here in Texas is cheap as everyone else around the world."
Kevin Owens puts Corbin in his place
The former King even got down on his knees and begged the WWE Universe to donate. As his so-called 'begging' continued until Kevin Owens came out.
ADVERTISEMENT
Article continues below this ad

Corbin request Owens to donate to his crowdfund and lead as an example. He said he knows Owens has a heart, and he also has a lot of money. After all, it shows from his wardrobe said Corbin.
Now this didn't sit right with the 'Prizefighter' and he wasted little time to make a donation. Although the difference was it wasn't a monetary donation, but a stunning donation as Owens hit a stunner on him!
ADVERTISEMENT
Article continues below this ad