"Built to end Daniel Bryan's career"- Roman Reigns Shares Effects Of Intense Workout Routine
Published 04/29/2021, 12:59 PM EDT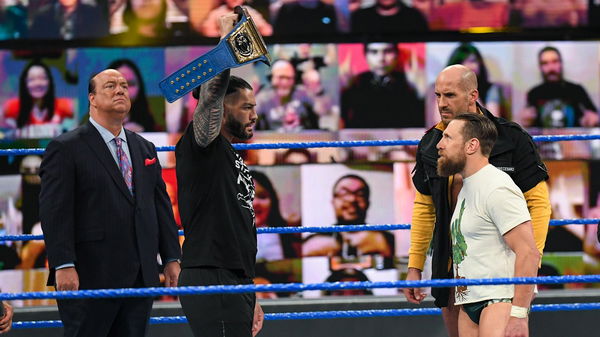 ---
---
Over the years, many wrestling fans have panned WWE for being "fake" and scripted. Whether or not you agree with the statement, one fact nobody can deny is that professional wrestling is a gruesome sport. It takes a lot of hard-work, determination, and dedication to be a wrestler and even more so to be a top-rated one. Roman Reigns certainly did his fair share of struggle in WWE to be exactly where he is as "The Tribal Chief".
ADVERTISEMENT
Article continues below this ad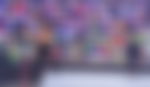 Roman Reigns calls out Daniel Bryan On Twitter
ADVERTISEMENT
Article continues below this ad
On April 29, 2021, Roman Reigns, through his Twitter account, sent out a tweet with the caption, "Trained, abused and calloused. These are the hands that were built to end Daniel Bryan's career. #WitnessHisEnd #SmackDown".
'The Big Dog' also attached a picture of his hands in the tweet.
Reigns certainly took a massive dig at one of his WrestleMania 37 opponents, Daniel Bryan. This tweet is with regards to their WWE Universal Championship match this Friday at SmackDown. WWE's official site stated,
"The Head of the Table makes the rules, and Daniel Bryan is ready to play the game. Roman Reigns shrugged off Cesaro on SmackDown and laid out a Universal Title opportunity for The Leader of the "Yes!" Movement. The challenge came with one catch: If Bryan loses, he'll be banished from SmackDown. Bryan nearly pulled off another shocking WrestleMania moment in his storied career, but Reigns' stack 'em up spoiler proved true as the curtain closed on The Showcase of the Immortals."
Reigns certainly looks more than ready to end Bryan's career on SmackDown. We can see his tireless workout routine through his hands.
Daniel Bryan's Future
WWE is specifically saying Bryan's SmackDown career instead of his WWE career because, as of now, there has been no mention of him permanently leaving WWE. So, even if Bryan loses to Reigns at SmackDown, he could still be in WWE and join their red brand, i.e. RAW.
Bryan has already tasted defeat by the hands of 'The Big Dog,' and that is certainly not something 'The Leader Of The Yes Movement' relishes.
Daniel Bryan will definitely look to redeem himself from his main event loss at WrestleMania 37 and make Roman pay for the humiliation.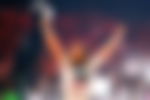 ADVERTISEMENT
Article continues below this ad
Will 'The Leader Of The Yes Movement' snatch the WWE Universal Title or will 'The Tribal Chief' end Bryan's SmackDown career for good? For now, we have to wait for the answers, but the WWE Universe cannot.
ADVERTISEMENT
Article continues below this ad