Mr. Kennedy Details Conversation With Eddie Guerrero After His Last Wrestling Match
Published 10/07/2020, 1:44 PM EDT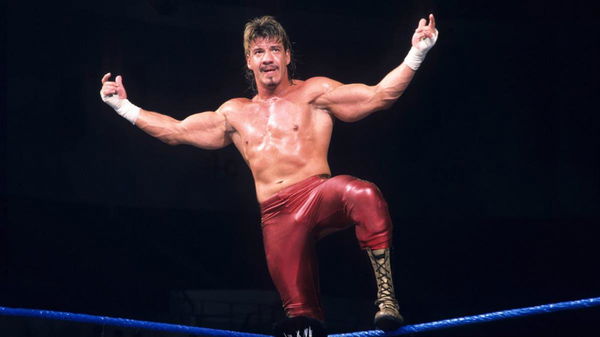 ---
---
Eddie Guerrero to this date is one of the most loved figures in WWE. The charismatic "Latino Heat" won the hearts of every fan during his time in the company and hold loving memories in the minds of countless people.
ADVERTISEMENT
Article continues below this ad
One of his final matches was against Mr. Kennedy, which ended most dramatically. Eddie Guerrero pretended to be hit in the chair by Kennedy and got the official to believe that it actually happened.
ADVERTISEMENT
Article continues below this ad
This resulted in immediate disqualification, and Guerrero won the match. In a recent Q&A with Sportskeeda, Kenn Anderson (Mr. Kennedy) recalled a moment with Guerrero after the match.
"I'm just fortunate to have been able to wrestle Eddie in any capacity. It sucks that it was his last match, but he was awesome. I remember after the match he had a few things," explained Anderson. "You know, a few corrections, just taking my time a little more in the beginning and I remember, I've probably told this on here before, but I have answered this question probably a million times." 
"It's the most asked question ever. But I remember it ended with me hitting him with the chair. That was the last thing. I smacked him over the head with the chair."
Even Eddie Guerrero was shocked bu the massive Chair shot
After his loss, Kennedy actually picked up the chair and delivered a huge chair shot to Eddie. The hit was so hard that WWE had to cut it out for the televised audience.
ADVERTISEMENT
Article continues below this ad
"I was always taught if you are going to swing a chair like if you are going to do it, do it right. Nothing worse than seeing someone, you know, pull a chair shot," said Anderson. "I hit him, plus it was for TV, it was always another thing, you know, house shows, you are super light with each other. Trying not to hurt each other too bad, but TV, if you're going to do something, lay it in a little more. And he came back and was like, 'Woah, bro; you got me.'"
A few days after this match, Eddie Guerrero suffered a fatal heart attack in the ring. This would ultimately lead to his demise, an event that shocked the WWE Universe.
ADVERTISEMENT
Article continues below this ad
Everyone holds Eddie close to their hearts even today. He was a bit hot-headed at times, but never failed to impress in the ring. A lot of wrestlers draw inspiration from the charisma and style of Eddie Guerrero to make their own way in WWE. It's safe to say that the "Latino Heat" never died out.