Major Match Announced for WWE Legend Triple H on Raw
Published 01/11/2021, 8:44 PM EST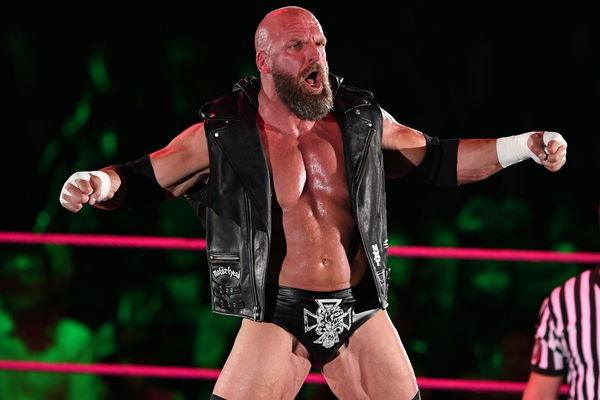 ---
---
The latest episode of Monday Night Raw kicked off in a promising way when WWE COO Triple H entered the ring to welcome fans to the show. Everyone was happy to see 'The Game', but this was not the only thing WWE had planned. 
ADVERTISEMENT
Article continues below this ad
ADVERTISEMENT
Article continues below this ad
15 seconds into the promo and Triple H was interrupted by Randy Orton, who had the intention of butting into the moment. 'The Viper' had very specific intentions in mind. 
Entering the ring, Randy Orton demanded Triple h cut to the chase and name him the new WWE Champion since Drew McIntyre won't be able to defend it. This was because McIntyre tested positive for COVID-19 hours before the show as announced by WWE. 
He also demanded Triple H announce him as the last man to enter the ring at the Royal Rumble. 'The Cerebral Assassin' was unphased and had his own bone to pick with Randy. 
He informed Orton that he was not pleased with the way the latter treated WWE Hall of Famer at Raw Legends Night last week. For this, he would not be getting the WWE Championship and would have to win the Royal Rumble to do so. 
Randy Orton challenged Triple H to a fight on WWE Raw
Seeing a sinister alternative, Randy Orton shockingly issued a challenge to Triple H to face him in the ring tonight! 'The Game' declined the tempting offer since there was nothing in it for him. 
Orton instigated the short-tempered WWE legend by mentioning how he was too scared to fight because of his wife, Stephanie McMahon, and how he "left his balls in her purse".
Hearing this, Triple H accepted the offer by delivering a thumping blow to Orton, who immediately rolled out of the ring. 'The Legend Killer' got what he wanted, but may get just what he deserves tonight. 
Triple H is a warrior in the ring and enjoys inflicting damage on his opponents. Although, we may not see him compete either. There were reports that WWE is planning for the debut of NXT Superstar Damian Priest on the main roster. 
ADVERTISEMENT
Article continues below this ad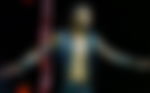 ADVERTISEMENT
Article continues below this ad
It was supposed to happen on SmackDown but the plan did not materialize. Whoever Randy Orton does face tonight, it will not go right for him.