Roman Reigns' Secret Diet Plan for his Superhuman Physique
Published 10/24/2020, 8:23 AM EDT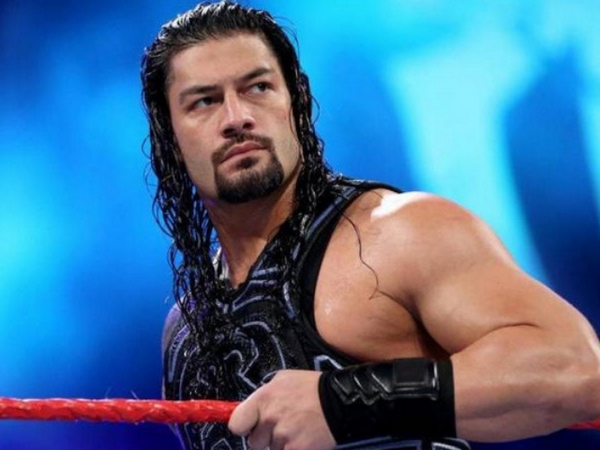 ---
---
Roman Reigns is one of the biggest name on the WWE SmackDown roster and is often referred to as the face of the company. He has proved himself every time he stepped inside the ring.
ADVERTISEMENT
Article continues below this ad
None of this would have been possible without a strict diet and workout routine. It is imperative that a man of his stature follows a diet that helps him achieve his physique and strength goals.
Reigns is a survivor of leukemia. Hence, his diet is a major part of his life to set his health goals in order. This is a glimpse into the dietary world that The Big Dog likes to keep himself submerged in.
ADVERTISEMENT
Article continues below this ad
Roman Reigns does not believe in carrying coolers around which are filled with meals from a diet plan. To him, it is mostly about keeping it simple and not overcomplicating it.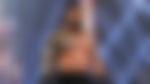 Roman Reigns likes to keep it simple
When he is on the road, he will usually spare a few extra bucks and get himself a suitable hotel. These hotels have the facility of providing prepared meals as per requirements. One facility of these hotels he truly admires is being able to hang the breakfast order on the door.
Coming to breakfast, Roman Reigns aims for a good protein filled platter. Therefore, he goes for a plate of six to ten eggs along with a side of bacon or sausage.
This is followed by an hour of training coupled with a protein shake. Once he is done with training, he gives one more hour to his appetite before taking another protein heavy meal.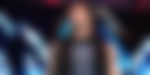 The Tribal Chief believes that even though meal plans are efficient, they are not always desirable because of limited options on the road. When he is at home, he prefers following a meal plan.
In fact, he often gets pre-cooked meals from a nutrition company, which allows him the leeway of not preparing food at home. The idea is to unwrap, heat, and eat.
His meals are not a fiesta of sauces and seasoning. He sticks to the basic macronutrients – protein, carbs, and fats. The meals include greens as well for the fiber and digestion. This is the same plate that he tries to replicate when he is on the road.
The Big Dog changed his diet after leukemia diagnosis
The diet he follows is heavily aligned with his leukemia. Considering the medication does a number on his liver and stomach, Roman Reigns usually stays away from shellfish and red meat.
He does not indulge in crab legs either. His dinner usually comprises chicken or lighter fish. Most of the times, Roman Reigns will focus on portion control more than anything else.
The Big Dog had to address some other concerns as well. For example, he had to significantly increase his water intake. This was primarily to make sure his body remained well hydrated considering the impact of heavy medication. Next, he has cut down on his alcohol consumption ever since his diagnosis.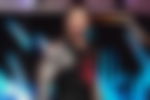 The first time that he was diagnosed with leukemia, he was 22 years old. At that point, his body was different. He was young; he bounced back with his weight management and training promptly.
Unfortunately, it's difficult to make a similar comeback a decade later. He had to change his entire diet, rely heavily on medication for survival, and change his entire lifestyle.
Roman Reigns' take on other aspects
On the road
When he is on the road, or if he has to eat outside, he prefers restaurants such as Chipotle. This is one hotspot for wrestlers and athletes around the world.
However, Roman Reigns is of the opinion that over the years, the quality has changed and the sodium has increased. It is still better than eating cheeseburgers and french fries.
Since he works out almost twice a day, eating outside or taking a meal from Chipotle is something he can get away with. He does not want to make a habit of eating outside, but if he has to, then it's alright.
Cheat days and sweet tooth
Finally, Roman Reigns follows a principle for cheat days and sweet tooth. According to The Big Dog, it is important for him to fight the cravings.
He does not like to give in to his cravings since he likes to stick to the calorie count that is required. It's a mountain to climb, but he does it with dedication.
Next, for cheat days, he believes that there needs to be a line of control. Such as, if he consumes cheeseburger, then he does not beat himself up about it. He eats it and then moves on.
ADVERTISEMENT
Article continues below this ad
The next day, he gets back on track with his protein and fiber diet. Reigns keeps it as minimum as possible since he keeps a track of his calories.
Roman Reigns does not want to keep his diet strict to the last alphabet. He always tries to balance his meals. If he is having dinner outside, he will try to keep the other meals simple and home cooked. These are the simple things that help him maintain his physique and muscles.
| | |
| --- | --- |
| Diet Specifications | Roman Reigns Preference |
| High Protein Diet | Yes |
| Red Meat, Shellfish, crabs | No |
| Greens | Yes |
| Meal plans | Yes |
| Cheat Days | Yes |
| Sweet Tooth | No |
| Breakfast | Eggs, Bacon, Sausage |
| Lunch | Light Fish, carbs, and green vegetables |
| Dinner | Chicken, Green Vegetables |
| Junk Food | In moderation |
| Primary principle | Portion control |
ADVERTISEMENT
Article continues below this ad
Roman Reigns does not shy away from trying new snacks. He likes to look at the varieties available when he is on the road. Even though most of the time he sticks to simple snacks such as light sandwiches, he still likes to find his way around with the varieties available.
The Big Dog's ultimate dietary focus is to make sure he does not cross his calories to the point it affects his overall growth.