"Somebody S**t in His Food Box": WWE Legend Reveals How Dwayne Johnson Got Treated For Getting a Major Push in WWE
Published 07/04/2022, 11:00 AM EDT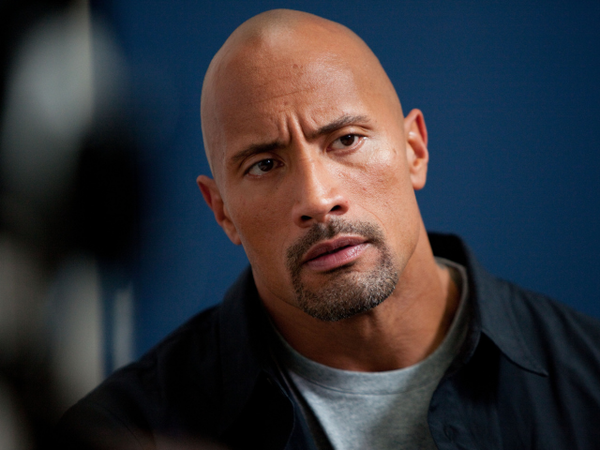 The highest-paid Hollywood actor, Dwayne Johnson, has given a lot of blockbusters since debuting in a movie career in 2002. Prior to that, Johnson was making a name for himself as a WWE superstar in the most popular attitude era of the company.
ADVERTISEMENT
Article continues below this ad
When Johnson couldn't make it into the NFL, he chose to make a career in the family business. He learned professional wrestling from his father, Rocky Johnson, initially. After some time he debuted as 'Rocky Maivia' in WWE at Survivor Series 1996.
ADVERTISEMENT
Article continues below this ad
While Dwayne Johnson was training with WWE, he stayed with Mark Henry in his apartment. Recently, Henry on Busted Open Radio shared how The Rock's lunch box with poo by his rivals in an attempt to break the rising star's confidence.
Henry said, "Me and The Rock, we always had our locker right next to each other. I came in and saw people laughing and giggling and running away from where our lockers were (and) I saw his box was open. I grabbed the box and was going to close it and I looked in it and there was s**t in it.
He added, "Somebody s**t in his food box, so of course, I have to dispose of this and tell him, 'Hey man, don't leave your food in here'. They were envious of us new guys coming in." (H/T The Sun)
The Jumanji actor was the first third-generation WWE superstar and massively sent on top by the company. Back in the day, some of the superstars didn't like WWE pushing Johnson as the top babyface.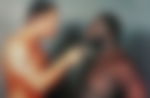 The Rock's career took off when he became a part of the Nation of Domination faction alongside Henry. This was the first time Johnson was enjoying a stellar WWE career after joining the wrestling company in 1996.
Dwayne Johnson was told to lose weight to become an actor
Dwayne Johnson seemingly struggled a lot every time when he started a new career. He recently shared about the same happened to him in his initial days in Hollywood. 
Johnson appeared in 'An Extremely Personal & Revealing Interview' on Citizen Abels channel on YouTube, where he recalled being advised to lose weight and not talk about his past life in pro wrestling in order to succeed in Hollywood.
ADVERTISEMENT
Article continues below this ad
The Rock said, "At that time, a few years into my Hollywood career, approximately the mid-2000s, I was told then that I had to lose weight, I had to change my eating habits and diet. I couldn't go to the gym as much and had to slim down."
Watch This Story:- Dwayne Johnson's Daughter Simone to The Undertaker's Daughter Kaia – Meet Daughters of Top WWE Stars
He took a firm decision of choosing to be himself at that point. Surely he faced some difficulties in his early Hollywood career but came out strong. 'The Great One' referred this time to WWE's debut gimmick as Rocky Maivia. People did not love that gimmick and he changed himself later to become great.
ADVERTISEMENT
Article continues below this ad
The Rock's life changed once again when both industries acknowledged his authenticity. He probably would have referred this to his 2011 return to WWE. Simultaneously, his first highest-grossing movie Fast 5 released. However, despite every challenge he faced in his life, the Brahma Bull always came out strong and that is one reason many love him.