"Sometimes I Get Carried Away"- Drew McIntyre Issues an Apology to the WWE Universe for Dropping the F-Bomb on Raw Talk
Published 03/17/2021, 8:30 AM EDT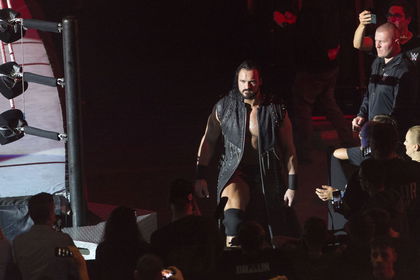 ---
---
Wrestlers have spectacular self-control in situations where they face extreme heat from fans. Cue Randy Orton at the ECW Arena in 2006, soaking in the abuses and middle fingers shoved in his face. Unfortunately, not all wrestlers can keep it together on camera, especially Drew McIntyre.
ADVERTISEMENT
Article continues below this ad
Drew McIntyre drops an F-bomb on Raw Talk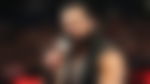 ADVERTISEMENT
Article continues below this ad
On Raw Talk, the former WWE Champion dropped an 'F-bomb' during his segment with R-Truth. Fortunately, Truth covered up the incident with his excellent comic timing, saving the segment from ending in an awkward mess.
"It would have been simple. Just ask me! Just bloody ask me! You're my best friend. You want to do that live on RAW, sever our friendship, all that f***…"
It's cool that McIntyre had the awareness to stop himself from finishing that sentence, but it would've been bada** to see him curse.
In tremendous fashion, McIntyre covered up the mistake and blamed it on the pressure of facing his best friend. McIntyre faces Sheamus at Fastlane with a potential WWE Championship opportunity and stake.
"I'm Scottish. I'm so sorry. Sometimes I get carried away. You can see exactly where I'm at right now. I'm as passionate as you can possibly be. This Sunday, we're going into a match, we're going to rip each other apart. And I apologize for my language. I'm not that guy usually, but this is a situation–I've been pushed over the edge."
WWE Championship match confirmed for WrestleMania
ADVERTISEMENT
Article continues below this ad
While McIntyre apologized for dropping the F-bomb on Raw Talk, he certainly would not apologize to Bobby Lashley for calling him a 'bald b-i**h' on Raw. This angry tirade came after McIntyre vs Lashley became official for WrestleMania.
Lashley cost McIntyre the WWE Championship at the Elimination Chamber PPV as he attacked the weary McIntyre who has gone through a tiring Chamber match. This left him prone for a Money in the Bank cash-in from The Miz.
Miz tried his best to avoid defending the title against Bobby Lashley, but once The Almighty got his hands on Miz, it was all over. Now, Lashley heads into WrestleMania as the WWE Champion for the first time in his seventeen-year career. Unfortunately, he has a Scottish Warrior waiting for him in Tampa Bay.
ADVERTISEMENT
Article continues below this ad