Soulja Boy Goes Into Rage During Twitch Stream, Trashes WWE Legend Randy Orton
Published 03/04/2021, 8:27 AM EST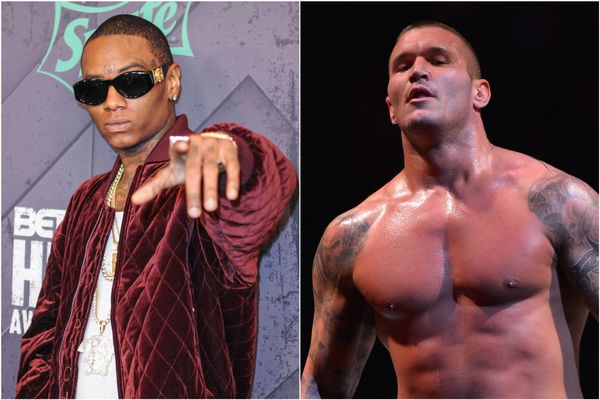 ---
---
WWE Superstar Randy Orton and American Rapper Soulja Boy recently got into a heated altercation on Twitter. All of this started when Soulja called wrestling fake. This did not sit well with the 14-time World Champion, and he took it upon himself to school the 'Crank That' Hitmaker.
ADVERTISEMENT
Article continues below this ad
Soulja Boy fires back at Randy Orton on his Twitch Stream
Randy Orton and Soulja Boy had a very heated back and forth on Twitter. The entire wrestling world stood to support 'The Viper' as he kept owning the 30-year-old Rapper.
ADVERTISEMENT
Article continues below this ad
Seems like all the back and forth on Twitter has taken a toll on Soulja as he literally got into a rage during his Twitch Stream, cursing Randy Orton repeatedly.
He said, "Randy Orton, get the f*** out of here N****, you broke a** N****. You can't f*** with me, N****. I said what I said, the WWE is fake n****. F*** you gonna do about it? Broke a** N****. You ain't even worth $20 million, you just lost. Get the f*** out of here."
Soulja Boy only threw F-Bombs and N-Bombs at Randy Orton. Honestly, this does not look good at all. Such actions and series of abuses are only going to tarnish Soulja Boy's reputation, but he's always been notorious.
The 'Crank That' and 'Kiss Me Thru the Phone' Hitmaker once called out Drake and said the Champagne Papi stole his flow. Needless to say, he is not afraid of confrontations.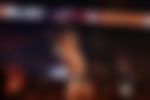 What looked like a friendly jab at first has really gotten very ugly. Way out of proportion! As of now, 'The Legend Killer' has not responded to Soulja's video, but knowing Orton, we know he will answer back sooner than later.
WWE and Hip-Hop Connection
A plethora of hip-hop artists from Lil Wayne to Pusha T and beyond have mentioned WWE or its wrestlers, particularly 'The Nature Boy' Ric Flair in their songs. Not just that, but several top artists such as Snoop Dogg, Bad Bunny, Machine Gun Kelly, and Flo Rida have made WWE appearances.
ADVERTISEMENT
Article continues below this ad
WWE and Hip-Hop connection go way back! We've always seen the company bring in top artists for performances or even segments, and it's always refreshing to see these faces on WWE TV.
We wonder what animosity Soulja Boy has with the WWE and pro wrestling to label it fake. One thing is for sure, if he continues to throw shade at wrestling, he might just get hit with an RKO outta nowhere!
ADVERTISEMENT
Article continues below this ad