Stephanie McMahon Explains Why Vince McMahon Changed WWE's Tagline at WrestleMania 37
Published 05/05/2021, 7:45 AM EDT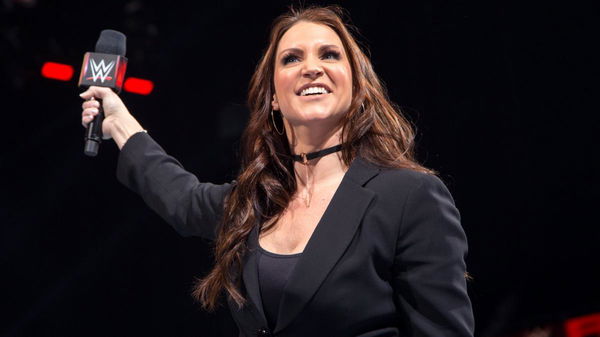 ---
---
WWE changed their slogan at WrestleMania 37, and fans loved it. However, the change in tagline wasn't a random decision taken on the spur of the moment. Stephanie McMahon explained the reason behind it.
ADVERTISEMENT
Article continues below this ad
During her conversation with Forbes, McMahon revealed that WWE wanted to embrace the return of the fans to the arena with something truly memorable. Hence, WWE changed the tagline to create a memorable moment.
The tagline used to be "Then Now Forever". It came to exist at Raw 1000 on July 23rd, 2012.
ADVERTISEMENT
Article continues below this ad
Vince McMahon added "Together" to it. At WrestleMania 37, the tagline "Then Now Forever Together" was introduced.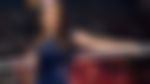 "Ultimately what the signature does is it recognizes our fans, it recognizes our community, and the message of inclusivity is so important," Chief Brand Officer Stephanie McMahon said. "WWE has always been about inclusivity. … We are all about bringing people together, putting smiles on people's faces and creating moments and memories that last a lifetime."
"Standing on the stage for WrestleMania 37 at Raymond James Stadium looking out at history being made in that moment was absolutely the shining moment that brought it all together."
Stephanie McMahon explained why WWE changed the tagline
The idea of changing the tagline came into being because the company wanted to make the fans feel welcomed. It wanted to create a sense of togetherness once the fans returned to the arena to watch the event live instead of being on the other side of digital screens.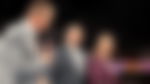 "This time really brought it home in such a different way and we wanted to highlight and call attention to it. It's also a way of reinforcing to our fans that they belong. We have all these different people who are fans of WWE."
ADVERTISEMENT
Article continues below this ad
"No matter who they are, no matter what they do for a living, no matter where they live, no matter how much money they make, they belong, they are a part of WWE and that's the inclusive nature of our community and the bigger WWE family." (H/t Forbes.)
Undoubtedly, the fans loved the enthusiastic welcome they received at WrestleMania 37. Currently, the company is working towards resuming toured events. In fact, WWE promoted Adam Pearce to Director of Live Events, showing that plans of resuming the tours are already in motion.
ADVERTISEMENT
Article continues below this ad