Stephanie McMahon on Undercover Boss Paved the Way for AEW Superstar
Published 12/31/2021, 11:00 AM EST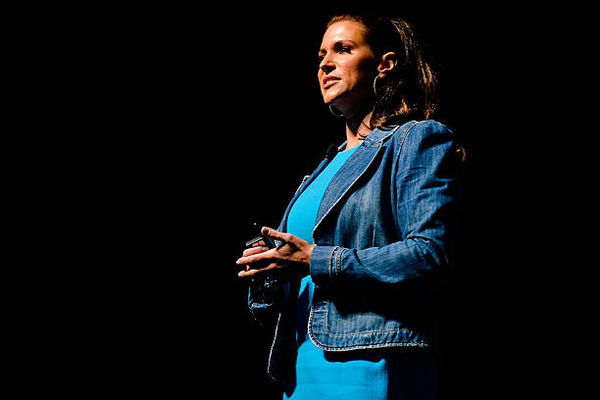 ---
---
Stephanie McMahon is the Chief Brand Officer of WWE and holds a very respectable position in the entertainment business. Being behind the scenes most of the time, we rarely see her make appearances on TV these days compared to the 2000s.
ADVERTISEMENT
Article continues below this ad
However, one of her more unforgettable appearances was on CBS's reality show 'Undercover Boss'. The episode went viral for several reasons, but McMahon's breaking character was the best part.
ADVERTISEMENT
Article continues below this ad
They based the show on high-ranking executives going undercover in their own organizations. This is done so that they can investigate how the company really works.
It has won an Emmy twice. In the show, a different leader sacrifices the comfort of their corner office for an undercover mission to examine the inner workings of their operation.
Was Stephanie McMahon on Undercover Boss?
Stephanie McMahon made a special appearance in the celebrity version of the show. The episode featured stars such as supermodel Ashley Graham, Frozen's Idina Menzel, and former NFL athlete Deion Sanders.
Stephanie, in the show, went undercover and met independent wrestlers, photographers, and fans looking to earn a job at WWE. She transformed her physical appearance so that she wouldn't be caught.
Her disguise was a journalist named Samantha Miles, who wanted to learn more about wrestling on her blog "I Don't Get It." McMahon took it one step further by changing her voice to that of a Southern accent.
She interacted with a bunch of different people. One of them was Steven Wright Jr., a former Navy soldier who lost his leg and the tips of his fingers on duty.
Wright made McMahon work as a photographer and shoot photos of two NXT developmental wrestlers taking part in a backstage brawl. Steven even called her a talented photographer.
The reason the episode blew up was because of Jake Atlas. Stephanie met Atlas, who told her his story about becoming the first openly gay WWE champion.
Jake told Steph that he knew he would become a WWE superstar his whole life. Following the episode, Atlas reportedly received $25,000 as a down payment for a house. They also hired him as an Ambassador for the WWE.
Jake Atlas talks about meeting Stephanie
Jake Atlas got signed to WWE in October 2019, which made many people already root for the future star. He made his debut on 1st April and displayed his star prowess in the next months.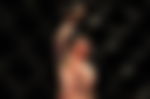 When he appeared on WWE The Bump, he talked about the Undercover Boss episode and what it meant to him.
"I wasn't an 'out' performer before I met Stephanie. Meeting Stephanie undercover and not knowing it was Stephanie was so much better and helpful in a way,"
Jake said he wouldn't have been able to talk to Steph if he knew it was her.
"Meeting Stephanie and coming out to her… I mean, I came out to be one of the most powerful people in professional wrestling."
After filming, Jake cried a lot, and Stephanie hugged him.
ADVERTISEMENT
Article continues below this ad
"But I took a moment to myself and said if I was able to have this conversation and be open and authentic, to again, one of the most powerful people in pro wrestling, then I can do anything that I set my mind to. I can be honest, I can be open, and I can be successful. I'm so grateful for that opportunity."
Wow, Stephanie truly changed his life and career in one episode.
ADVERTISEMENT
Article continues below this ad
Watch This Story: The Rock Calls Vin Diesel a Manipulator: "I Didn't Like That."
Unfortunately, due to budget cuts, the company released WWE in 2021 on August 6th. Despite being laid off, Jake only had kind words about WWE and was grateful. He now works for All Elite Wrestling.