Sting Reveals Why he Did Not Sign with WWE After The WCW Acquisition
Published 12/03/2020, 10:32 AM EST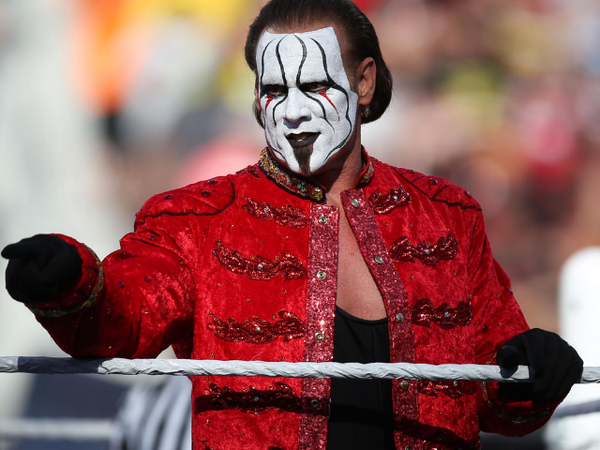 ---
---
Sting was popularly known as "The Franchise of WCW". He continues to be one of the most unique faces to have been a part of the wrestling industry. In fact, he was one of the core reasons for WCW's rise back in the 1980s right until 2001, when WCW was no more.
ADVERTISEMENT
Article continues below this ad
Sting had a glorious career, beginning from his debut in 1987, where he introduced the face paint, blonde hair, and the neon gear. At Clash of the Champions, he fought Ric Flair, proving himself to be the industry's future.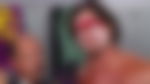 ADVERTISEMENT
Article continues below this ad
However, he brought about a gimmick change in 1996, which was an absolute thriller. He adopted a darker character, using black and white face paint and ensemble; furthermore, he became a silent soldier who would roam the arena rafters with his baseball bat, ready to strike whoever tried to cause any harm to the company.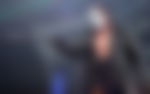 In 2001, WWE bought WCW along with certain wrestler contracts, video libraries, and championships.
Sting did not want to be a part of WWE
In an interview, Sting revealed why he never signed with WWE after the acquisition.
According to the flashy legend, he had a chat with Vince McMahon following the acquisition.. This is when he realized that while the company wanted him onboard, he did not feel comfortable.
"I talked with Vince McMahon and he was really good to me, he was really good to me […] But I just got this feeling that he didn't… I'll put it this way: all the guys from WCW that went to WWE when the acquisition happened by then to me there wasn't a real WCW. Because WCW was for so many years it was Hall and Nash. It was Hogan. It was Sting, it was Lugar, it was the Steiner Brothers, it was you know a certain package of guys that were gone."
WWE was not representing WCW properly
Several WCW wrestlers, especially those who represented the brand, were gone. He did not think that it was a suitable company for him. He did not appreciate the light that WWE was putting on wrestlers coming from WCW.
One particular segment which affected him was between Booker T and The Rock, during the former's WWE debut. There was a specific moment within their segment which stung Sting. Following that, he did not want to become a part of the WWE Universe.
"They come back-to-back and they turn around and they look at each other and The Rock looks at Booker T and he said, 'who are you?'. And you know that one little comment was all it took to just bury somebody. In my opinion, bury somebody like Booker T and let's let the world know that you're a WCW guy and you're a peon here it was gonna require lots of work for Booker T to try and come back and he did because he's a talented guy. And after all the years I'd put into wrestling at that point it just seemed like a gamble to me."
He added several championships to his resume
Sting retired under the WWE banner, but he made his debut at WrestleMania 31. Only if the company had conducted their booking strategies and storylines better, the WWE Universe would have witnessed several exciting moments involving him.
ADVERTISEMENT
Article continues below this ad
Nevertheless, it's one of those stories where the pro-wrestler puts their in-ring character over everything else. The Stinger did just this when he signed with Impact Wrestling.
Sting secured six WCW World Titles, two WCW International World Titles, three WCW Tag Team Championships, and two United States Championships.
ADVERTISEMENT
Article continues below this ad