Stone Cold Recalls the Conversation with The Rock after His Retirement Match at Wrestlemania 19
Published 03/03/2021, 10:06 AM EST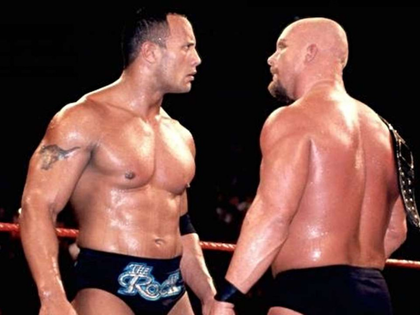 ---
---
The entire WWE Universe witnessed The Rock and Stone Cold Steve Austin at WrestleMania 19. While the Superstars knew it was Stone Cold's last match, the audience didn't have the slightest clue.
ADVERTISEMENT
Article continues below this ad
When the match ended, The Rock whispered something in Stone Cold's ear. Since no one knew he was retiring, everyone believed it was scripted, and he whispered something that an opponent would after winning the match.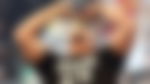 ADVERTISEMENT
Article continues below this ad
However, Stone Cold appeared on The Kelly Clarkson Show to reveal what 'The Brahma Bull' said after the match. "After the three-count, after he pinned me, after three Rock Bottoms, he just said, 'Man, I can't thank you enough for what you did for me. I just want you to know I love you, man.'
"I'm laying there, we got 70 thousand people there, a couple of million people watching on pay-per-view. I just kind of looked up at him, I think I had my eyes closed, I said, 'I love you too.' Verbatim."
This was the day Stone Cold Steve Austin handed over the reins of WWE to The Rock.
The Rock and Stone Cold had a great rivalry
The Rock and Steve Austin had one of the best rivalries in the history of WWE. This entire rivalry had regular promos, excellent mic skills, and their overall charisma made it extremely entertaining.
Throughout the rivalry, the audience was deeply engrossed in trying to predict the winner. Both of them battled at 3 WrestleManias.
At WrestleMania 15 and 17, Stone Cold Steve Austin defeated Rock. WrestleMania 17 is famously known for the time when Stone Cold turned heel and joined forces with Mr. McMahon.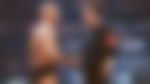 A number of Superstars had opposed The Rock being a part of WrestleMania 15. However, Stone Cold Steve Austin encouraged him to move on from that and step inside the ring and give his best performance.
ADVERTISEMENT
Article continues below this ad
Both Rock and Austin have been crucial for the rise of WWE. They both led the company and the Superstars they worked with towards greatness. In fact, even to this day fans consider both of them two of the best Superstars ever to have graced the ring.
Between Austin's cool demeanor and Rock's hot-headedness, the duo captured the audience like none other.
Currently, there is a good chance neither of them will make an in-ring comeback anytime soon. Even if they do, there's a higher chance it will only be The Rock.
ADVERTISEMENT
Article continues below this ad
Do you think Stone Cold will return to the ring for another match? Let us know in the comments below.