Dwayne Johnson Has a Surprise Pick for the Greatest Wrestler of All Time
Published 06/28/2020, 10:17 AM EDT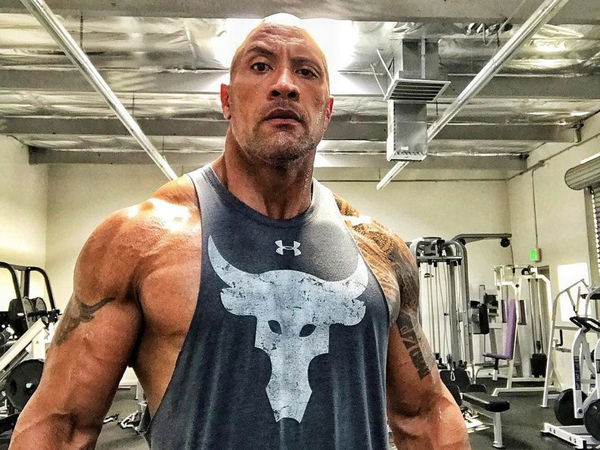 In a recent Twitter post, Dwayne "The Rock" Johnson responded to a question on who the Greatest Wrestler of All Time was. The Rock had an unexpected answer, and you probably would never have guessed it if you had a thousand tries.
ADVERTISEMENT
Article continues below this ad
WWE on FOX posted a picture of The Rock and "Stone Cold" Steve Austin on Twitter, asking fans who they thought was the greatest among the two. The Rock himself responded to the tweet, naming Downtown Bruno as his choice.
In wrestling? Easy answer; when I was 15 (broke & evicted) this man let me live with him in Nashville 🙏🏾
Downtown Bruno.
Most don't know who Bruno is but a few do.
My brother @steveaustinBSR comes in a very close 2nd 🤣
Cheers to life's wild and unpredictable journey 🍻#goat https://t.co/quc12kXqys

— Dwayne Johnson (@TheRock) June 27, 2020
ADVERTISEMENT
Article continues below this ad
Downtown Bruno is known to most fans as Harvey Wippleman. Making his debut in the 90s, WWE was a crazy ride for Wippleman. Believe it or not, he held the Women's Championship for a brief period!
Downtown Bruno made it big as a manager as well and had clients such as Giant Gonzalez, Sid Justice, and Kamala. Despite having a smooth run in the Wrestling world, Bruno played a huge role in Dwayne Johnson's life.
When he was just 15 years old, Johnson ran out of money and was evicted by his tenant. With no place to go and nowhere to stay, Bruno took Johnson in and allowed him to stay in his house at Nashville, Tennessee.
The Rock hasn't forgotten what Bruno did for him
Dwayne Johnson has gone a long way since then. "The Brahma Bull" went on to become one of the most popular Superstars in WWE of all time. He even began a major Hollywood career that has made him one of the most popular people on the planet!
Not forgetting the old deed, Johnson maintains that for him, the greatest ever was Downtown Bruno, without which all that he had achieved would not have been possible.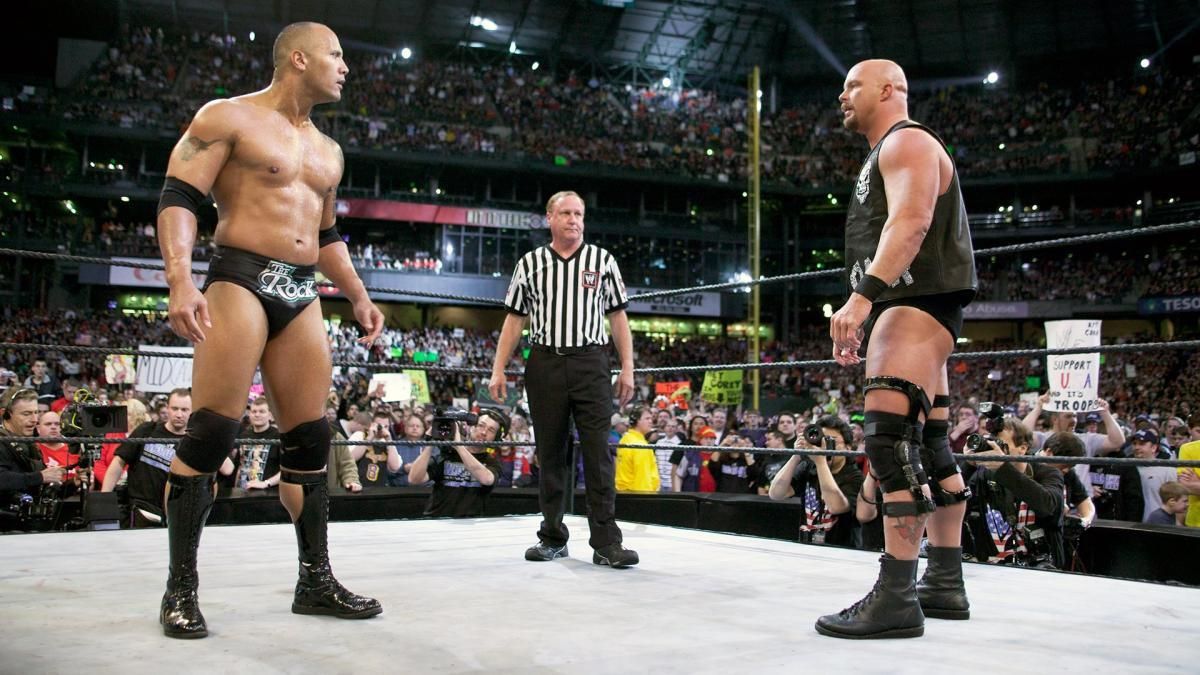 He then mentions that "Stone Cold" Steve Austin made a close second place in his list. Stone Cold and The Rock had a major rivalry back in the Attitude Era.
This was arguably when the WWE's popularity reached its peak. The two biggest names in the business fought three times at separate Wrestlemanias and formed one of WWE's biggest storylines.
ADVERTISEMENT
Article continues below this ad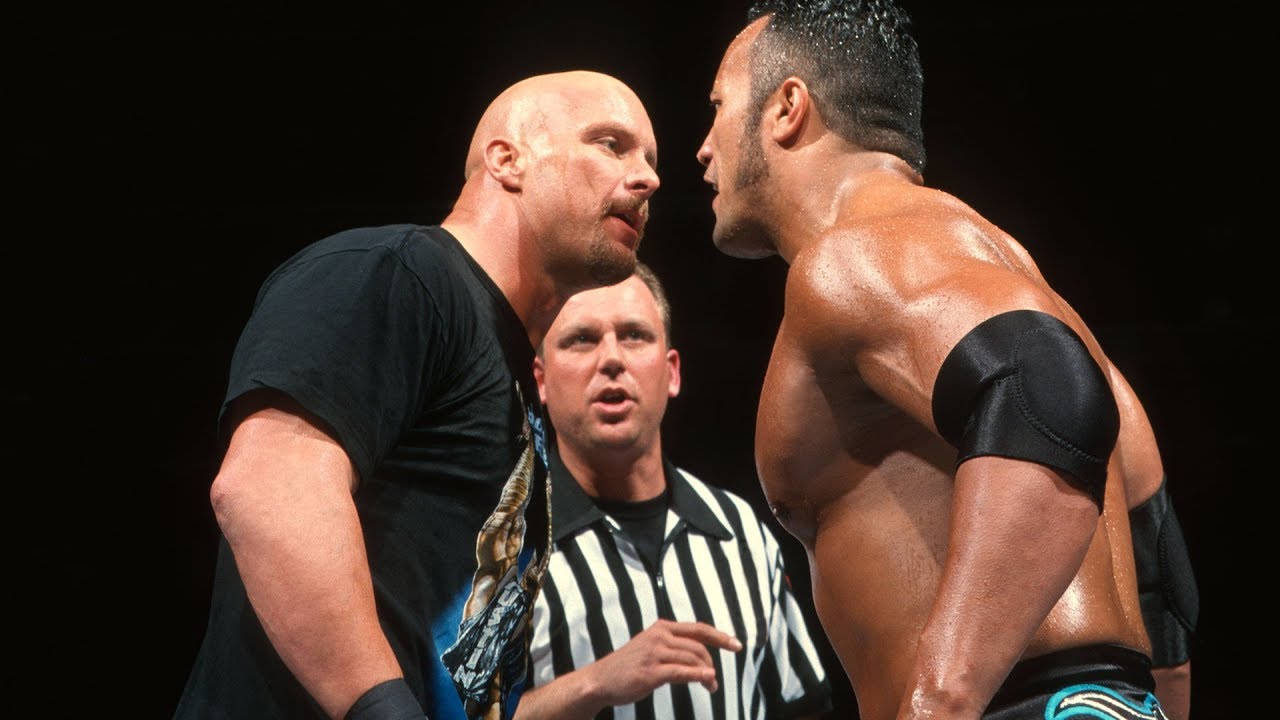 Johnson doesn't make the mistake of forgetting his old foe who now shares a joke with him every once in a while.
Now that Dwayne Johnson has cast his vote, we are eager to see Stone Cold's response to the Tweet. No one can tell what the Texas Rattlesnake is going to do next, especially Vince McMahon.
ADVERTISEMENT
Article continues below this ad