Stone Cold Steve Austin Reveals the Person Without Whom He Wouldn't Have Become a Global Phenomenon; and It's Not Dwayne Johnson
Published 06/29/2022, 7:00 PM EDT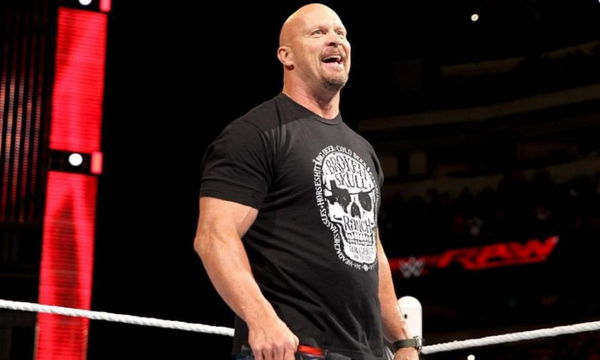 Stone Cold Steve Austin is one of the biggest stars ever to appear on WWE television. During his entire WWE career, Austin gave the fans a lot of memorable moments, from his in-ring matches to promo segments. He had also been a part of several historic rivalries that played a key role in his WWE career.
ADVERTISEMENT
Article continues below this ad
For example, Austin's rivalry with Dwayne Johnson. But there is a person who played a crucial role in helping Stone Cold Steve Austin to take his career to the next level. And that person is none other than Vince McMahon.
Austin and Vince McMahon had a historic rivalry on-screen that no WWE fan can ever forget. During an interview on People TV, Stone Cold Steve Austin admitted how Mr. McMahon helped his Stone Cold character to reach the heights it did.
ADVERTISEMENT
Article continues below this ad
The Texas Rattlesnake said, "I love feuding with him because what we do it's all about emotion. And everything that I put out, he would put out at the exact same level. So, there was that passion in this intense rivalry that was Austin versus McMahon, which transcended the wrestling business. My feud with him really helped the Stone Cold character achieve the heights that it did."
Watch This Story: WWE Superstars With The Highest Number of WrestleMania Matches
Though Mr. McMahon and Stone Cold Steve Austin have been great rivals on-screen, they share a good bond off-screen. In fact, Austin is one of those few individuals who got inducted into the WWE Hall of Fame by Vince McMahon. This just shows how special Stone Cold Steve Austin is to Mr. McMahon.
ADVERTISEMENT
Article continues below this ad
Stone Cold Steve Austin reignited his old rivalry with Vince McMahon at this year's WrestleMania
Fans expected Steve Austin to appear on Night One of WrestleMania 38. But nobody thought they would see Austin sharing the ring with his old rival, Vince McMahon, on Night Two. After defeating Pat McAfee in a match at WrestleMania 38, Mr. McMahon started celebrating his win along with Theory.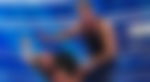 ADVERTISEMENT
Article continues below this ad
But their celebrations stopped after Stone Cold Steve Austin's music got the fans on their feet. After stepping inside the squared circle, the Texas Rattlesnake first hit Theory with the Stone Cold Stunner. He then followed it up by hitting the Stunner on Vince McMahon, giving fans a flashback of earlier times.