Ex WWE Star Exposed Stone Cold Steve Austin's Threat to Vince McMahon Even After His Prime: "He Didn't Give a F**k"
Published 08/25/2022, 1:56 AM EDT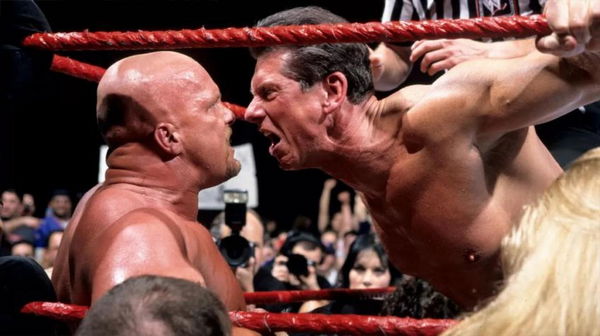 Vince McMahon, the former CEO of WWE, has been claimed as a genius by various people in the industry. However, he has also been criticized for his orthodox vision. McMahon set different rules under which every wrestler under WWE had to go by, no matter how big stars they were.
ADVERTISEMENT
Article continues below this ad
Under Vince McMahon's guidance, several top stars were born. Wrestlers such as Hulk Hogan, Shawn Michaels, Triple H, The Rock, The Undertaker, and Stone Cold Steve Austin, to name a few. Several of these stars were a driving force behind the company's success.
ADVERTISEMENT
Article continues below this ad
In a video uploaded by Rene Dupree on his channel, he spoke on Vince McMahon hating Stone Cold going long on promos. He said, "Stone Cold, you know, at that point, you know… he was the f**king man and his career was winding down but he still knew he was over. So like, when he would go over on time, he didn't give a f**k. He's like, 'what are you gonna do? Fire me? Go ahead.'"
Dupree then laughed and continued, "He was at that point, he made his money. He didn't give a sh*t. So, I remember they'd be doing backstage skits, and he'd be like, be going over on time. And Vince was getting hot…"
He then stated that every time Steve Austin went over on time, McMahon would get angry and ask Austin to wrap it up. He said that it was a two-hour show and everything had a schedule. Dupree concluded by stating that going over on time would mean big money.
Why did Stone Cold Steve Austin never face Goldberg in the ring?
Stone Cold is a legend. He was a menace during his early days in WWF and was a major factor in WWF/WWE defeating WCW in the Monday night wars. Similarly, Bill Goldberg has been in several dream matches throughout his career in WCW and WWE.
ADVERTISEMENT
Article continues below this ad
He once went on an undefeated streak of 173 matches before being defeated by Kevin Nash. However, even after many dream matches, fans never witnessed Goldberg face Steve Austin in the ring.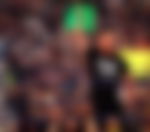 Speaking on the 'Talk is Jericho' podcast, Goldberg revealed how his moves, spear, and jackhammer, were not safe for Stone Cold to receive.
ADVERTISEMENT
Article continues below this ad
Steve Austin was suffering from a broken neck and both moves could have proved fatal for the Texas Rattlesnake. Hence, nobody took the risk of pitching Goldberg against Stone Cold Steve Austin.
Watch This Story: WWE Superstars With The Highest Number of WrestleMania Matches