The Shocking Truth behind WWE ThunderDome
Published 08/24/2020, 1:46 PM EDT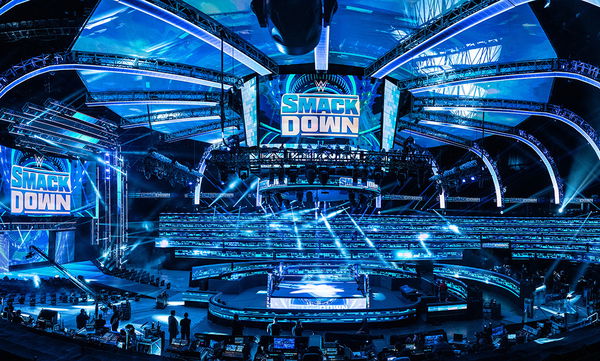 ---
---
WWE has seen tremendous success so far with ThunderDome as ratings have significantly improved. The company's investment in the new stadium has really paid off, and the audience is enjoying what they see.
ADVERTISEMENT
Article continues below this ad
In a recent post on Twitter, sports journalist Ryan Satin shared a video of how WWE producers are going the extra mile to make ThunderDome as real as possible. 
Here's an example of the WWE virtual audience getting directions from a producer.

Very smart of them to do this.

Made a major difference on TV and is no different than any other show being filmed in front of people. pic.twitter.com/htLg6VeI2g

— Ryan Satin (@ryansatin) August 24, 2020
ADVERTISEMENT
Article continues below this ad
As you can see in the video, the host is asking fans to clap and cheer as WWE Champion Drew McIntyre made his entrance to the ring before facing Randy Orton. 
The clapping audience couples well with the sound recording of the fans' cheers. This makes the entire atmosphere as if it were a normal day in WWE.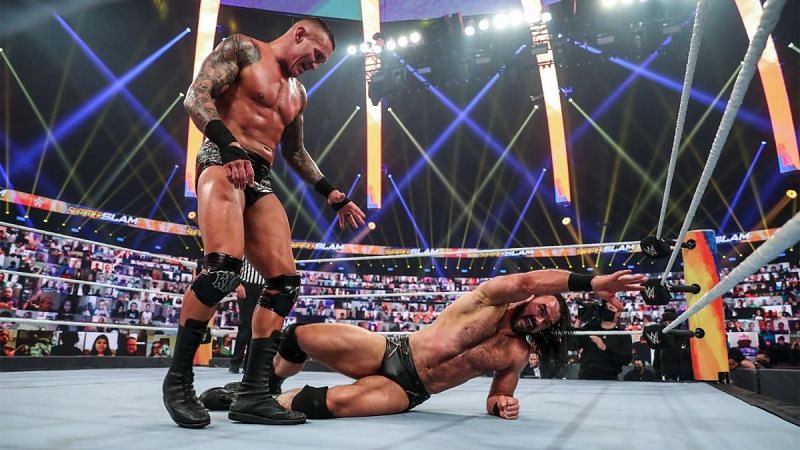 In other words, the audience reactions make the match a lot more lively, and seeing them clap or cheer from their screens makes the match a lot more real.
Some fans are misusing the platform of ThunderDome
Unfortunately, some fans are using the platform to spread other messages or protests as seen from time to time. On SummerSlam today, a card was seen in one of the front rows on the screen saying "Fire Velveteen Dream".
Other issues include one person's face appearing multiple times across the screen board.
WWE has spent a lot of money on the ThunderDome project. The setup itself must have taken months to construct. The company has done the absolute best that it could to deliver a great visual experience.
ADVERTISEMENT
Article continues below this ad
Superstar entrances look like something from the future now, and the entire vibe makes the match a hundred times more exciting.
Although the tech team has to patch up some glitches, ThunderDome has been a talisman for Vince McMahon. SmackDown ratings have shot back up following the ThunderDome episode, and Raw will probably see a similar jump.
ADVERTISEMENT
Article continues below this ad
Apart from the visuals, WWE Writers have created some delicious storylines to keep fans hooked on to every episode. The feud between Randy Orton and Drew McIntyre had been on fans' wish list for months. 
The return of Roman Reigns at the end of SummerSlam made it undoubtedly one of the best PPVs of the year. If WWE can keep up the excellent work, they may even turn a profit through the pandemic and become one of the few businesses to do so.