Superhuman Workout Routine of WWE Superstar Cesaro Revealed
Published 03/27/2021, 8:36 AM EDT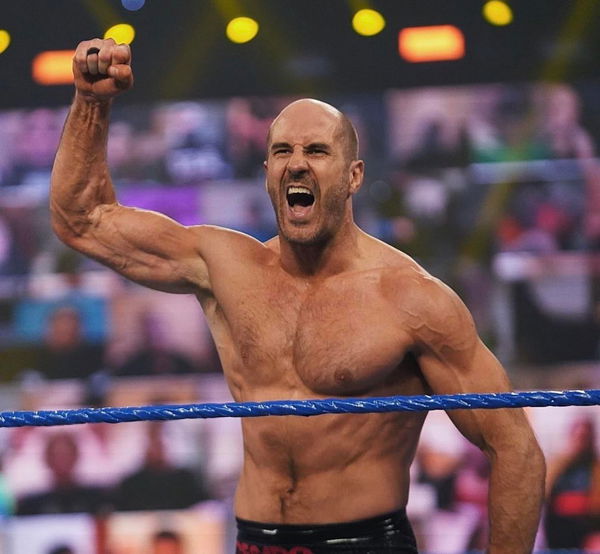 ---
---
To become WWE's pound-for-pound strongest superstar, one must work tremendously hard. For Cesaro, hard work has led to him becoming one of WWE's most popular stars, purely based on his strength. But for the Swiss Superman to become so strong, he must have an insane work out routine.
ADVERTISEMENT
Article continues below this ad
Cesaro reveals his workout routine and philosophy
ADVERTISEMENT
Article continues below this ad
In his WWE career, Cesaro has achieved superhuman feats and showcased his strength on every occasion. He has swung The Great Khali like he weighed 80 pounds and not 380.
He has body-slammed the Big Show clean out of the ring to win the Andre the Giant Memorial Battle Royal. Cesaro can deadlift the heaviest superstars in WWE with ease.
In a 2015 interview with Men's Journal, Cesaro revealed his workout routine and philosophy. The Swiss Superman revealed he's a big fan of Cross Fit, and trained with his WrestleMania opponent, Seth Rollins, who is also a fan of Cross Fit.
"So that's how I train when I'm on the road," said Cesaro.
"One of my favorite workouts is with a deck of cards. You just design an exercise to each suit, and then face cards are 10 [reps], aces are 20, and then the rest, the numbers are on there. So you do pushups, squats, sit-ups and whatever else you want and do it on the deck of cards."
Cesaro also believes one should enjoy a workout session and finding fun in working out goes a long way in forming a habit.
"Once you find what you will like to do, you will automatically try to do more and get in better shape. But if you dread going to the gym, you will not stick with it."
ADVERTISEMENT
Article continues below this ad
How does he compare against fellow WWE stars?
In the interview, Cesaro name-dropped a few WWE stars who also have a strict workout routine. These include John Cena, Tyson Kidd and Seth Rollins.
ADVERTISEMENT
Article continues below this ad
"I get the question a lot: What do you do? That doesn't really matter, because you need to find out what works for you. Seth Rollins and John Cena and Tyson Kidd all have very different workout styles. John Cena's very heavy on the Olympic weightlifting, Seth Rollins is a student of CrossFit and you see the shape he's in. I myself am kind of a mix."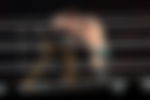 "It pushes you when you see somebody like Seth Rollins or John Cena or Tyson Kidd work out. You can't just lollygag around. You want to do your best and keep up. When we go to those gyms and everybody's sweating and going about their way, it motivates you and you're like, 'I wanna do the best workout I can.' There's that accountability that someone's watching."