"Stop cyber bullying me"- WWE Superstar Lana Lashes Out at the Fans
Published 09/16/2020, 12:52 AM EDT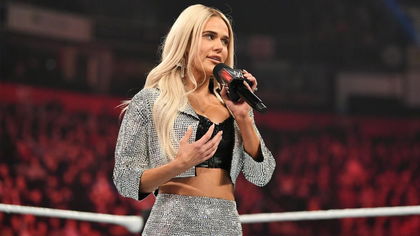 ---
---
Rusev now known as Miro had an explosive debut on AEW Dynamite. However, the backlash seems to be falling all over his wife and rival company superstar Lana.
ADVERTISEMENT
Article continues below this ad
Lana has recently been trending for fights with her fans over social. Apparently, the wrath of the cyberbullies is due to her husband joining AEW and venting his frustration out on the company.
Lana and Natalya posted similar videos on their TikTok platform. However, Lana did feel disappointed when Natalya received all positive responses while Lana received all negative responses.
ADVERTISEMENT
Article continues below this ad
It's crazy to see me that I can post a video on my IG & get so much hate & cyber bullying comments & then @NatbyNature can post the exact same video and everyone say it's the best TikTok ever ! It's the same video that I made…. why are all of you such bullies to me ?

— CJ "Lana" Perry (@LanaWWE) September 16, 2020
A few mins later, Lana had enough of all these trolls and bullies. She threatened that Rusev and she will leave social media if this cyberbullying continues.
If all of you keep coming at me in cyber bullying ways …. the entire house hold of @ToBeMiro & my social medias will be turned off. Mental health is the most important. Cyber bullying can really effect someone's mental health. Please have respect & stop cyber bullying me.

— CJ "Lana" Perry (@LanaWWE) September 16, 2020
Lana is very active on all social media platforms. She recently crossed over one million followers on Tiktok. The American wrestler has over one million followers on Twitter. The Ravishing Russian can boast certainly boast about her Instagram with over three million followers.
Rusev is scared for Lana after his debut AEW shoot promo on WWE
By now every wrestling fan has definitely seen the shoot promo Rusev did on WWE since joining AEW. While Rusev is on AEW, his wife Lana still works for Vince McMahon.
In the Busted Open Podcast, Rusev speaks about his promo on AEW. More importantly, he speaks about his fear of the damage it could cause to Lana's WWE career.
"Absolutely, but at the same time, I feel like they [WWE] should be professional and they should treat it as what it is and it's nothing personal,.They always say it's nothing personal, it's a business. Hopefully, they do treat it as nothing personal, it's a business because that's what it is and I just hope that it won't hurt her and I really do hope and I've been thinking about this for a long time."
ADVERTISEMENT
Article continues below this ad
"It's definitely something on the back of my mind, but I know and I pray that everything will be fine because I feel like we should definitely move on. It's 2020 for Christ sakes."
The Bulgarian Beast could have well certainly cost Lana her career by his AEW promo. Find out more about everything Rusev said on the link mentioned below.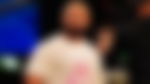 ADVERTISEMENT
Article continues below this ad