Teddy Long Namedrops The Undertaker on Throwback Edition of WWE SmackDown
Published 05/07/2021, 9:49 PM CDT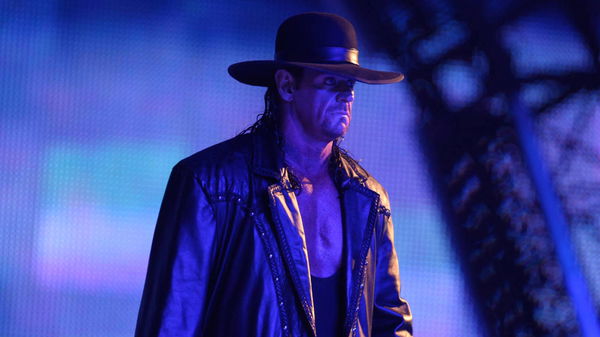 ---
---
WWE SmackDown presented it's throwback edition this week on FOX. The show was exciting, and had a lot of surprises in store for us. Jimmy Uso made his long-awaited return to the ring, and even former SmackDown GM Teddy Long was there. And if it's SmackDown and Teddy Long, how can there be no mention of The Undertaker?
ADVERTISEMENT
Article continues below this ad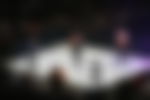 Former SmackDown GM Teddy Long had some authority during last night's throwback edition. He not only added high stakes to the Cesaro-Rollins WrestleMania rematch, and even booked a 10-man mega tag team match for the main event. However, before the announcement, Teddy decided to have some fun.
ADVERTISEMENT
Article continues below this ad
Teddy Long scares Sami Zayn saying he has a match with The Undertaker
Teddy Long and Sonya Deville were talking about working together in their office when Sami Zayn came in. Sami expressed he felt great to see Teddy back on the blue brand and also plugged him about the huge conspiracy against him and the documentary he's making.
Sami Zayn then started to flatter the 'Playa!' He said Teddy is unbiased, and hence came over to him, to get a match for the Intercontinental Championship against Apollo Crews.
Teddy Long, however, had other plans! He revealed Sami Zayn would be going one on one with The Undertaker! Sami Zayn's skin literally turned pale.
Well, honestly, when Teddy namedropped the 'Deadman', we actually thought he was there for a moment. SmackDown was The Undertaker's home for several years, so him being there could've been possible.
Luckily, it was just a little GM-rust (like ring rust) for Teddy as he made things right by booking a massive 10-man tag team match!
The segment between Zayn, Teddy Long, and Sonya Deville ended with the three doing Teddy's trademark dance. It was nice to see the WWE Hall of Famer being brought in for this special edition.
ADVERTISEMENT
Article continues below this ad
He did all the things he's known for – booking one on one matches with The Undertaker, booking tag team matches, and the dance!
It's safe to say this week's Throwback edition of WWE SmackDown was a really impressive one. WWE did a good job and lived up to their expectations. However, we're still sad because we didn't get the real fist stage.
ADVERTISEMENT
Article continues below this ad