"That Ended Up Being the Right Decision…": Matt Morgan Reveals the Reason He Ended by Scrapping His WWE Return in 2014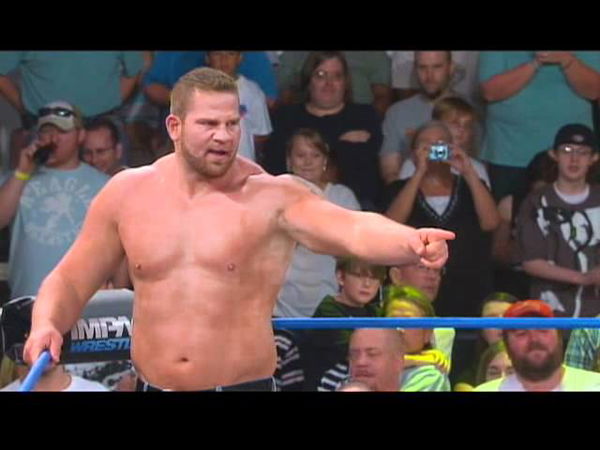 Several WWE stars have diverted their careers to also being politicians in the United States. Some of these stars include Jesse Ventura, Kane, and also Cody Rhodes. Another WWE star is popularly known to be a politician. The name that wrestling fans can recall at such a moment is none other than Matt Morgan. Although he has not wrestled for the WWE for that long, fans of the promotion surely do respect him for the career that he has established. The wrestler has battled several problems in the past. However, despite his life's difficulties and lows, he never gave up. Morgan is the epitome of a strong individual. Although he retired for the first time from wrestling in 2014, it did not happen without a backstory.
According to Morgan himself, he was offered to reappear in WWE in 2014. However, he did not see it fit to return there. The reason mentioned by him was pretty emotional. Family emergencies are one thing altogether, but to put yourself out of the game willingly, for family, is another. The latter was done by the former wrestling star and it touched everybody's hearts.
ADVERTISEMENT
Article continues below this ad
Why did Morgan decide to retire from wrestling?
Even though he even recovered from his addiction, 'The Blueprint' does think of the ways in which his re-debut with WWE could have been different. The story would have been different altogether. Even though Morgan was released from WWE in 2005, he received an offer again in 2014. According to him, he was all set to return: "I had new gear, with my own 'Blueprint' finally on WWE, not TNA, but WWE." However, another drastic event in his life caused him to change his mind.
Read More:- "He Had My Vote", "No, Overhyped": Cody Rhodes Latest Statement on Becoming the President of the United States Split Fans on Social Media
ADVERTISEMENT
Article continues below this ad
According to the wrestler, his wife and had been trying for 12 years for a child of their own. Regardless of the different medical techniques, they were unable to bear one. However, 2013 was the year when the couple heard the great news regarding their pregnancy. The due date of the baby was 7th January 2014. "When he was born, and I held him for the first time, the switch went off in my head and I was done. Like, I'm not going back on the road. I need to be a dad and I need to be home here every night," added Morgan. His child made him realize that he needs to pick a career that requires him to stay in a stable space. Considering this, he decided to eventually retire from wrestling, never coming through with his WWE re-debut.
Does Morgan regret retiring from wrestling?
The answer to this question is a bit subjective. Some people will have a different point of view on this. However, according to the 46-year-old former wrestler, he is glad that he decided to be there for his family instead of wrestling. He revealed in the interview, "a little bit under three years later Jackson was diagnosed as being a non-verbal autistic."
ADVERTISEMENT
Article continues below this ad
Watch This Story:- The Most Extreme Moments in WWE Monday Night Raw History!
The American city commissioner doesn't feel regret retiring. According to him, his life has been alright since his decision. "That ended up being the right decision," said Morgan.
Edited By: Debmallya Chakraborty