"That Kid Was Really Talented"- WWE Hall of Famer Would Have Loved to Work with CM Punk
Published 06/09/2021, 8:00 AM EDT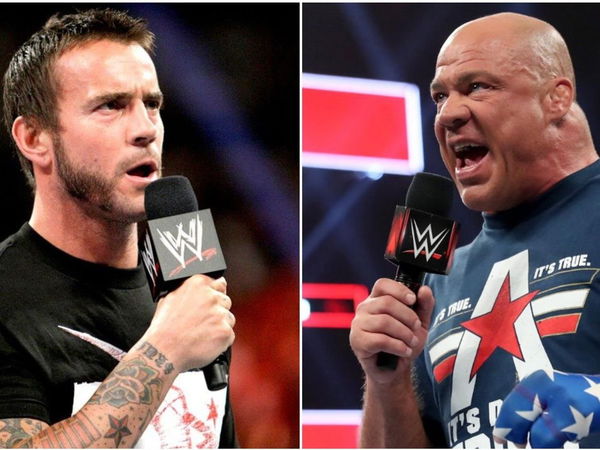 ---
---
In 2006, Kurt Angle left the WWE in search of a new challenge after his relationship with Vince McMahon tanked. His search ended with TNA snapping him up, and he had a storied career in that promotion. However, his departure meant he missed out on facing CM Punk.
ADVERTISEMENT
Article continues below this ad
Kurt Angle missed out on facing CM Punk in WWE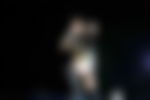 CM Punk, one of the most polarising wrestlers in the history of professional wrestling, joined WWE in 2006. A brilliant run in Ring of Honor and rivalries with Samoa Joe and Raven grabbed WWE's attention, and they brought him over.
ADVERTISEMENT
Article continues below this ad
He started off in ECW, wrestling under Paul Heyman. Towards the end of his initial WWE run, Angle too competed in ECW under Heyman, but didn't cross paths with Punk. On the Kurt Angle Show, his co-host Conrad Thompson asked him if he would've faced CM Punk in WWE.
"Without a doubt, yes. CM Punk didn't show up till after I left, but I would've loved to work with him. That kid was really talented. He could cut a promo just about as good or better than anybody. I would love to work with the kid, it would've been awesome."
Given the stature of both wrestlers in 2006, Punk vs Angle would've been a true classic and a passing of the torch. After Angle left, Punk stepped up and redefined the term workhorse, putting on excellent matches against literally every wrestler on the roster.
Watch this Story: Oldest Wrestlers to Hold the WWE Championship
Did WWE pay attention to independent promotions?
To snag talent like CM Punk, Daniel Bryan, Seth Rollins and Kevin Owens, WWE had to monitor the budding independent scene for potential future superstars. However, Kurt Angle has a contrasting view to that.
ADVERTISEMENT
Article continues below this ad
"It wasn't on our radar; you know. We're so in tune with to what we're doing and we're working almost every day of the week. It's really hard to catch up on independent wrestling or other promotions."
"I mean you know when I started in WWE we were watching WCW backstage because of the wars, but other than that we didn't have time to really follow the independent circuit to see who the next up-and-coming wrestlers were going to be. So we wouldn't really know who it was."
ADVERTISEMENT
Article continues below this ad
Agree of disagree with Angle, but WWE clearly wouldn't be in this position if not for former independent wrestling stalwarts like CM Punk, Daniel Bryan and even AJ Styles.