"That Little Ba****d Bit Me on the Leg"- WWE Legend Kurt Angle Details an Accident From His Trip to Russia
Published 06/29/2021, 7:30 AM EDT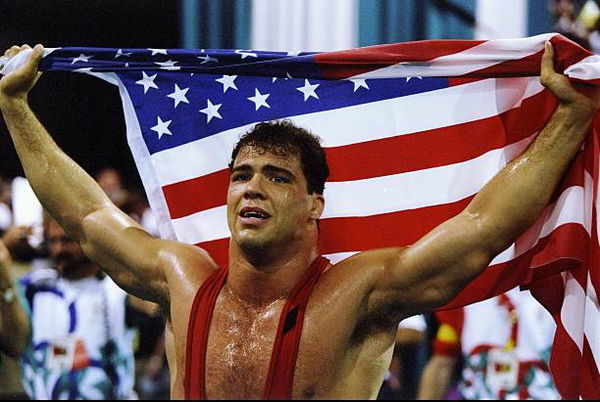 ---
---
Kurt Angle has had a wrestling career spanning almost two decades. From being a national champion, an Olympic gold medalist to WWE Hall of Famer, Angle has done it all.
ADVERTISEMENT
Article continues below this ad
He started amateur wrestling at seven and was considered a prodigy throughout his school and college. Angle then started wrestling full time and ended up being the national champion and the Olympic gold medalist.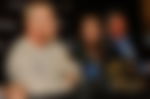 Hence, Angle has a lot of stories on his itinerary. On the latest episode of his podcast, Kurt Angle and Conrad Thompson spoke about the time when a dog attacked him in Russia.
ADVERTISEMENT
Article continues below this ad
"We had a tournament," Angle said. He had just won the gold medal at the FILA Wrestling World Championships in Atlanta, Georgia. In the tournament, Russia's number one team would face champions from all over the world.
"So, I went there and the day before the event, I went running along the river to do a 5-mile run to loosen up. A river dog snuck up on me and started barking and growling."
"I turned around, and it was foaming at the mouth. I knew it had rabies."
Angle now had to fight the fog to survive. Although the dog was not huge, it gave the Olympian a tough time.
He kicked the dog multiple times and started running again.
"The dog catches up to me, sneaks up on me. The little ba****d bit me on the leg, took out a big chunk in my shin."
After some more struggle, the dog finally went away. Kurt Angle went back to the hotel and told mentor and coach Dave Schultz what had happened. Schultz spoke to the Russian Authorities.
Although the authorities initially snubbed it off, they arranged for the ambulance.
Watch This Story: Kurt Angle, Ronda Rousey, and More: WWE Superstars Who Competed in the Olympics.
Kurt Angle had multiple injections as a rabies antidote
After he was taken to the emergency room, Angle faced the wrath of the nurse because he came during the break. After the break was over, he finally got the rabies shots.
"It was from 1968," Angle revealed. He got an almost three-decade-old shot. "You had to take seven or eight throughout every couple weeks, you had to take different shots for two months." 
ADVERTISEMENT
Article continues below this ad
During the same time, America had only one shot for Rabies, and it was equally effective. Angle had to complete the entire course. Hence, he brought those old Russian vaccines home.
"It was a nightmare from hell, the rip was incredible," Angle concluded. The following year, Angle participated in the Olympics and won the gold medal in the heavyweight weight class despite a broken neck.
If any quotes are used from this article, please credit The Kurt Angle Show and give a H/T to EssentiallySports.
ADVERTISEMENT
Article continues below this ad