"That Probably Would've been Roman"- The Undertaker Weighs in on Brock Lesnar Ending his Streak
Published 06/11/2020, 5:06 AM EDT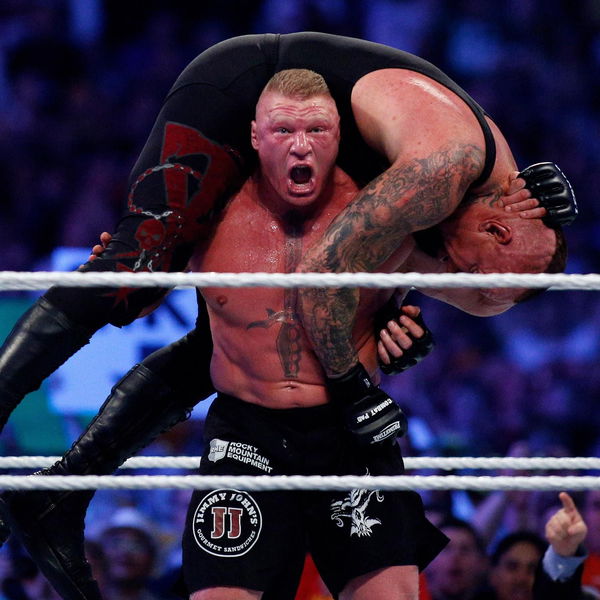 ---
---
The Undertaker has been at the top of the industry for the better part of 2 decades. One of the most legendary aspects of the Undertaker's time in WWE was his WrestleMania streak.
ADVERTISEMENT
Article continues below this ad
The Superstar had been on a string on 21 continuous victories at WrestleMania and seemed unstoppable. Mark Calaway, the man behind The Undertaker recently spoke about the choice to have Brock Lesnar be the one to break the streak.
Several names had been thrown up in the air to see who could end the streak. Edge, CM Punk and Randy Orton had been considered for the pivotal role.
ADVERTISEMENT
Article continues below this ad
Edge also famously refused to be the one to break the Undertaker's streak. However, looking back at 2014, Brock Lesnar seems to be a great choice for the role.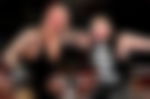 Here's why Lesnar broke The Undertaker streak
Lesnar was a behemoth, coming from an extremely dominant run in the UFC. He also had an excellent wrestling resume, coming into the WrestleMania bout.
 "If I was going to get beat by someone, Brock was a guy who had the credentials, I think, to do it and people would be like, 'Um, OK, sh*t, that's Brock Lesnar.' That was my biggest deal.
"I just wanted to make sure that's really what [Vince] had wanted to do," said Taker. Lesnar broke the streak, shocking the entire world, at WrestleMania 30 in 2014.
ADVERTISEMENT
Article continues below this ad
The streak was such a high profile thing, that more often than not, WrestleMania had two main events, the actual scheduled one, and the one where The Undertaker defended his streak. But looking back at the event, Mark feels someone else should have had the honor of ending his streak.
"I didn't feel like Brock needed it. Brock was already a huge star, and it wasn't going to help him one way or another. My only concern was there might have been someone down the line that could have benefited from it more and that probably would've been Roman later on," The Deadman said.
Roman Reigns eventually beat The Undertaker at WrestleMania 33, but after the streak was already broken. Having Reigns be the one to break the streak might have pushed reigns over, who was having such a hard time pleasing fans.
ADVERTISEMENT
Article continues below this ad