"That Was Phenomenal" – Vince McMahon Loved the Botched Finish to the Championship Match between R-Truth and Shinsuke Nakamura
Published 07/06/2021, 7:30 AM EDT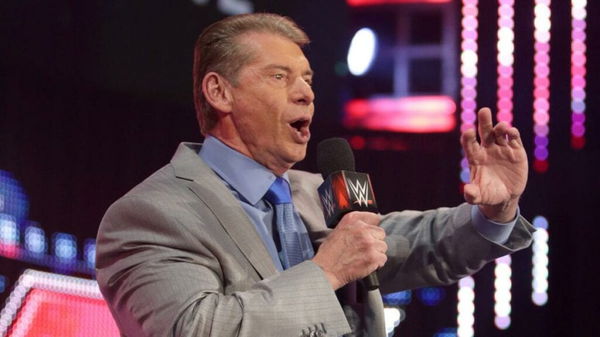 ---
---
Vince McMahon doesn't like it when anybody sways away from the script. However, former WWE Referee Mike Chioda revealed an incident that did not follow the script, but the WWE Chairman had no objections!
ADVERTISEMENT
Article continues below this ad
During a conversation with James Romero, Mike Chioda explained that on January 29th, 2019 R-Truth wasn't supposed to be the victor against Shinsuke Nakamura on SmackDown. Unfortunately, Truth gave the ending to Chioda, and the former referee misinterpreted it. Basically, there was a huge miscommunication.
When R-Truth became the winner, the thought of Vince McMahon's reaction terrified everyone.
ADVERTISEMENT
Article continues below this ad
"Vince loved it. R-Truth tells me the wrong f***ing finish. 'You said you were only getting schoolboyed once!' And he was like, 'Oh, my bad, dawg, I'm sorry, man.' He had the US title or something, 24-hour title… US title, I think. So it was kind of funny. I thought I was gonna get a bunch of heat coming back and Vince was like, 'That was phenomenal, I loved it!' I'm like, 'What? Okay, great.'"
Even though R-Truth became the two-time United States Champion, McMahon did not let him keep the title for long.
Truth held the title for 35 days before dropping it to Samoa Joe in a Fatal 4-Way match including Andrade and Rey Mysterio on March 5th, 2019.
Vince McMahon is a perfectionist
McMahon accepting the botched ending was surprising because he is a true perfectionist. Not only does he not like botches at live events, but he also despises the same situation during pre-tapings.
Kurt Angle revealed a pre-taping situation where Stone Cold Steve Austin and he were recording a segment. However, they constantly laughed and delayed the recording process.
ADVERTISEMENT
Article continues below this ad
Tired of the shenanigans, McMahon announced that each Superstar would get a hefty fine for each failed recording. In fact, Angle revealed Vince McMahon did not shy away from issuing fines to anyone who did not adhere to the storylines or the timing.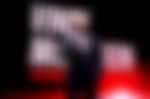 Keeping the above in mind, it's rather shocking that Chairman McMahon not only accepted the botched ending but liked it as well. It was either R-Truth and Mike Chioda's lucky day or McMahon found a hidden opportunity in the botched ending!
ADVERTISEMENT
Article continues below this ad