"That's How I Lost My Self Confidence" – WWE Hall of Famer Ric Flair Has a Message for the Critics
Published 02/18/2021, 7:50 AM EST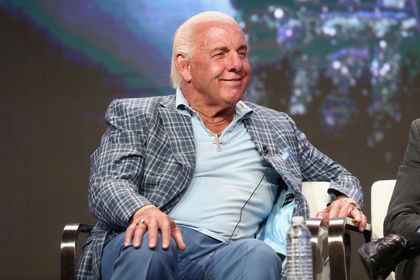 ---
---
Ric Flair spoke to Ryan Satin about the time when his confidence dropped following certain comments about his age.
ADVERTISEMENT
Article continues below this ad
According to Flair, people were discussing his age and his ability inside the ring behind his back. When he realized this, it shook his confidence.
"That's how I lost my self-confidence. People were just saying behind my back, 'He's too old. He should be out of here.' Right? Where are those people now? They're not even in the business."
ADVERTISEMENT
Article continues below this ad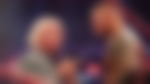 He believes that the term "old" shouldn't be allowed in sports. Any athlete will continue to be part of the field or the ring (in case of contact sport), as long as they can perform. Age has nothing to do with that if their physical ability permits them to keep up with the rest of the team, opponents, and practice.
He took examples of Tom Brady and LeBron James to further prove his point. He pointed out both players are known to work in their field even beyond the prime age and did not slow down just because they were growing older.
Ric Flair continues to enjoy being a part of the wrestling industry
Not only does he admire the current generation's Superstars but also cherishes being a part of the ring.
"I'm actually impressed that so many of them are so aware of the history of our business, and that makes me appreciate them even more."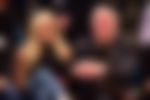 Currently, Ric Flair is in a storyline which involves Lacey Evans and his daughter, Charlotte Flair.
WWE brewed the romantic angle between Nature Boy and Lacey Evans prior to Charlotte Flair's return. It built momentum when Ric Flair betrayed Charlotte Flair, leading to her defeat.
Recently, Lacey Evans announced that she is pregnant with Flair's child and hence refused to enter the ring during her tag team match alongside Peyton Royce against Charlotte Flair and Asuka.
ADVERTISEMENT
Article continues below this ad
While using pregnancy to move a storyline forward isn't a new concept in WWE, it's not used as often.
Fans did not have a positive reaction to the pregnancy turn in this storyline.
ADVERTISEMENT
Article continues below this ad
Do you think WWE should have ended this storyline before entering the pregnancy angle? Let us know in the comments below.