"That's Some Bulls**t" – Ronda Rousey Takes a Shot at Becky Lynch and WWE
Published 09/19/2020, 9:55 PM EDT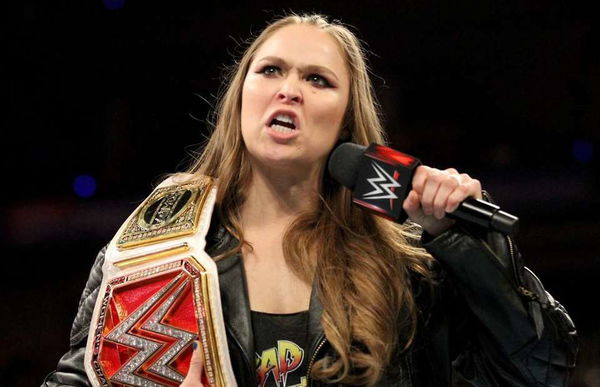 Ronda Rousey raised a lot of eyebrows earlier today by taking a shot at her former arch-rival. The former WWE Women's Champion, who has teased a return to the company, may have just made fans love her even more.
ADVERTISEMENT
Article continues below this ad
On her recent Twitch Stream, "The Baddest Woman in the World" took a shot at Becky Lynch. She found it quite wrong that Becky was given the same stats and ratings as her on WWE 2K Battlegrounds.
"They gave Becky the same as me? She knows that's bulls**t. You know that's some bulls**t," fired Rousey.
ADVERTISEMENT
Article continues below this ad
"I'm gonna leave Becky Lynch's box alone. I don't want no ginger box, nobody does. Except for maybe Seth Rollins, but you know… that's his thing."
Rousey was extremely offensive in her lash out. Calling Becky a "ginger box" may have been taking things too far. Maybe there still is some bad blood between the two.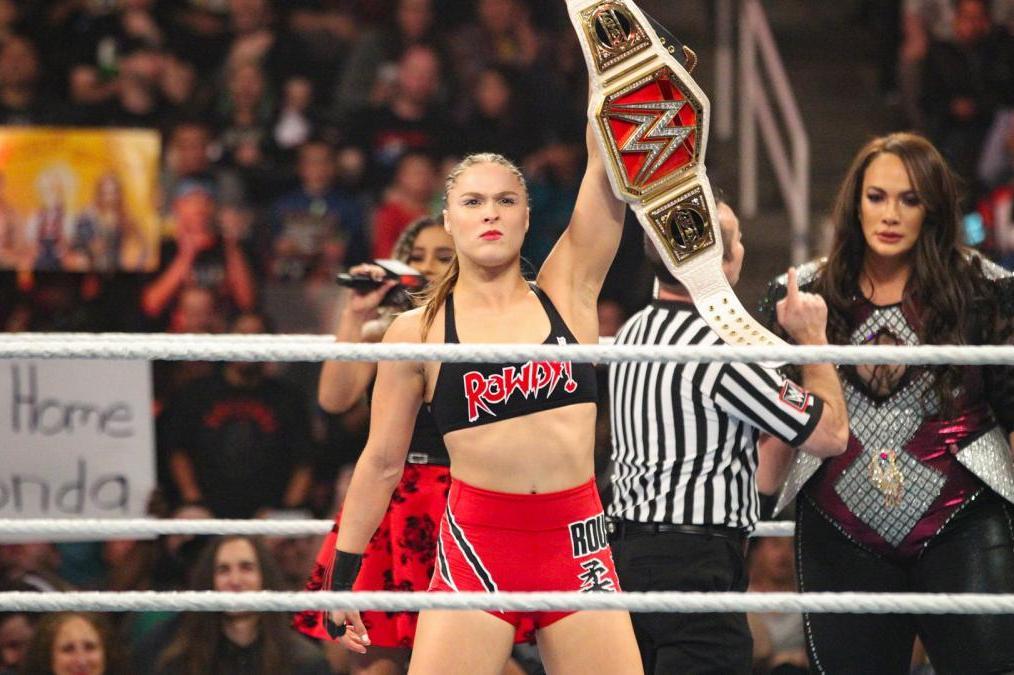 By bad blood, I mean the intense feud that went down a couple of years ago. Ronda Rousey was the dominant women's champion until she was thrown into a feud with Becky Lynch and Charlotte Flair.
Ronda Rousey vs Becky Lynch got very personal
Although her feud with Charlotte Flair was furious in the ring, her vendetta with Becky Lynch got ugly outside it. The two rivals took the feud to another level on Twitter, and it got extremely personal.
ADVERTISEMENT
Article continues below this ad
It was clear that this was all not part of the act anymore. Turns out they actually may have had some issues. With her remarks, Ronda may have some unfinished business with Becky.
The feud between the two ended with Becky Lynch winning the WWE Women's Championship at the first-ever WrestleMania Women's headliner event.
ADVERTISEMENT
Article continues below this ad
Unfortunately, we never got to see the two settle their differences in the ring, one on one. Ronda has taken a long break from WWE, and so has Becky Lynch due to her pregnancy.
If Rousey does decide to return, we know where her eyes will be. Becky Lynch will have to watch out, unless "The Man" is already prepared as always.