"That's Someone Who Cares" – Ric Flair Reveals Triple H's Heartwarming Gesture Following His Son's Death
Published 02/25/2021, 7:00 AM EST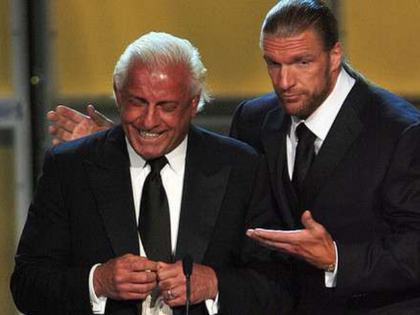 ---
---
Ric Flair shared a heartwarming story about Triple H during an interview.
ADVERTISEMENT
Article continues below this ad
Flair revealed that Triple H made a gesture following his son Reid's funeral. HHH approached Flair at an NXT episode, and his gesture filled Flair with emotions.
"I can remember after we buried Reid, I put one of my Hall of Fame rings on Reid. At NXT one time, Hunter said, 'I need to talk to you,' and I maybe thought I had done something wrong. And he called me into his office, and he had a duplicate ring with Reid's name engraved on it. That's someone who cares. I spent half the time with Hunter than I did with those guys (the Horsemen)."
ADVERTISEMENT
Article continues below this ad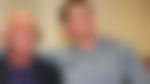 Reid Flair passed away in March 2013 in a Charlotte Hotel because of a drug overdose. The young wrestler aspired to perform at par with his father, and it is said that he wanted to earn Ric Flair's respect over everything else.
During an interview, Ric Flair revealed the last message Reid Flair sent before his untimely demise.
"My son sends me a text saying, 'Dad, what would this family be [without you]? You need to be here for all of us'."
That was the same night Reid Flair passed away.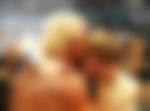 Charlotte Flair paid tribute to her brother
Charlotte Flair paid a heartwarming tribute to Reid Flair on what would have been the wrestler's 30th birthday.
She described the passion and zest Reid had for wrestling and revealed that it was because of her brother she got into wrestling.
"For him, wrestling was everything. "Hey Reid, yeah I'll go with you to Tampa and try out for NXT." Those words changed my life in ways I couldn't imagine."
Triple H and Ric Flair are best friends
Triple H and Ric Flair are great friends outside WWE.
ADVERTISEMENT
Article continues below this ad
"I've argued with them, and we've had tough times too. I was drinking a lot, and Steph and I had a bad argument. I said something terrible, but they've forgiven me and so has Hunter, and Vince has never left my side ever since the day I met him. And they couldn't have done more for my son."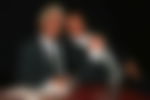 Flair has often credited Triple H and the McMahons for being his support during tough times.
ADVERTISEMENT
Article continues below this ad