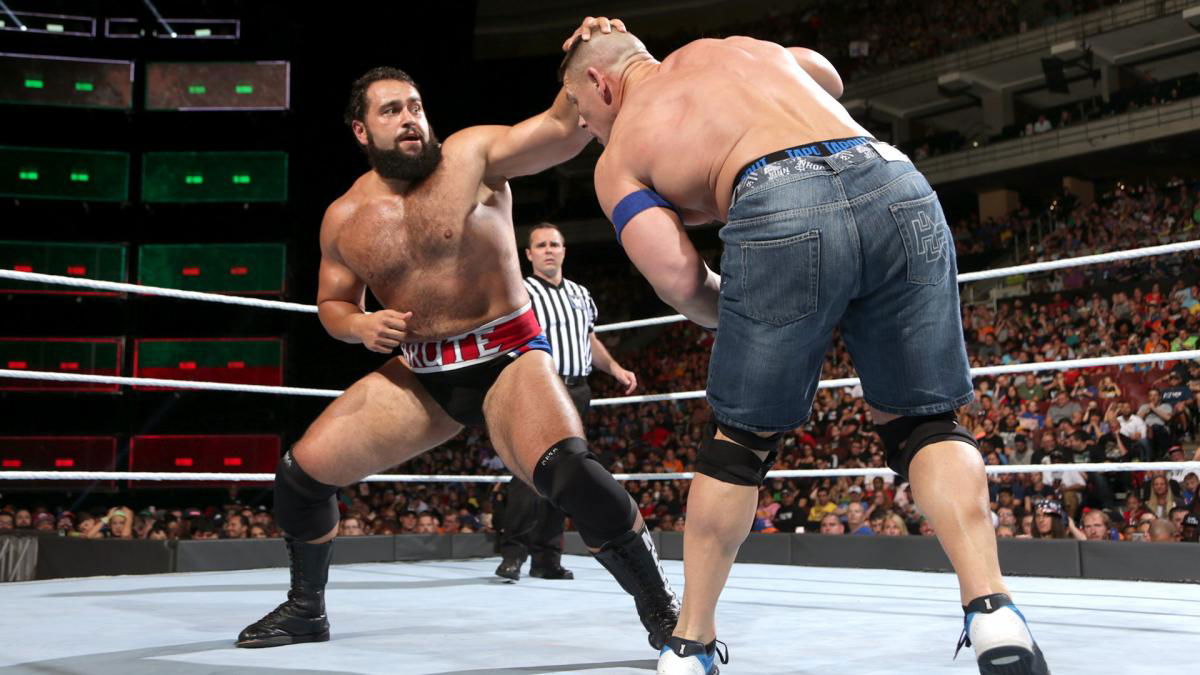 John Cena is one of the most decorated wrestlers in WWE history. He has had various feuds with top Superstars; with many naming him among the all-time greats.
Now, a former WWE Superstar, Rusev has shared his thoughts about the Cenation leader on his YouTube channel.
Rusev was released by WWE as part of budget cuts. He is the only Bulgarian to have ever wrestled for the company and is a three-time United States Champion.
Rusev on facing Cena
John Cena and Rusev have faced each other on several occasions. One particular match Rusev recalled was from the 2015 July 13 episode of Monday Night RAW.
Cena reigned as the United States Champion at that point in time. Cena announced an open challenge for the title, a call that Rusev readily answered.
Cesaro and Kevin Owens wanted a shot at the title too and the three had a triple threat match, that Rusev won. He faced Cena later on, with the match ending via disqualification.
"In the end, we had Cena but that's what Cena is man. Cena's mentality, Cena's psychology, Cena is so freaking good because he knows what the deal is. He is the freaking thing.
"Him just beating me up for like 5 minutes. I think he beat me up for like 5 minutes and in the end, I caught a fluke, he was like to finish me with the AA.
"I jumped right on top of him and I put him right on the accolade. He was passing out and the boys came in and kicked me and went into the DQ, which they took him to the title," Rusev said.
The Bulgarian feels blessed to have worked with John Cena
Cena has always been praised for his in-ring works. He has promoted the younger talents and even put them ahead for their benefits. 
Rusev said, "Cena knows so much, Cena knows more than anybody in the current business or in the past year's business."
The Bulgarian has worked many matches with Cena over the years. In fact, Rusev has successfully defended the United States title against John Cena.
"I was so blessed to have been married to him for so long. I mean, we've worked so many matches, live events, and everything. That's where I think I excelled the most.
"Once it comes to Cena, he's just like 'See you in the ring'. Then you go out there and you have a match in front of 15,000 people, that's what a match with Cena is like", Rusev concluded.
Rusev was a talented wrestler and has had numerous storylines in the company. He has the utmost respect for the 16x World Champion. It is a shame that WWE had to let go of him, but perhaps we might see him back in the company at one point.