"That's What He Does Best" – Kurt Angle Explains Why The Rock Always Oversold Moves
Published 02/26/2021, 8:26 AM EST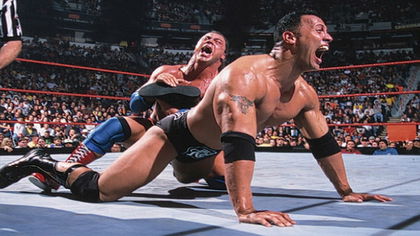 ---
---
Dwayne 'The Rock' Johnson is one of the most charismatic wrestlers of all time. No one in WWE history has ever come close to The Rock's mic skills, but there's another thing fans always appreciated him for – his selling! Kurt Angle, one of Rock's rivals, recently revealed the reason behind The Rock's selling, or rather, overselling.
ADVERTISEMENT
Article continues below this ad
Kurt Angle reveals why The Rock oversold his opponents' finishers
During the recent edition of The Kurt Angle Show, the Olympic Gold Medalist spoke about his and The Rock's match at No Way Out 2001. During the podcast, Angle revealed why 'The Great One' always oversold moves, irrespective of whether they were finishers or not.
ADVERTISEMENT
Article continues below this ad
"The Rock was the best, and that's because he let everybody see his face. A lot of people think that he oversells, but I think he is right on with it. You know, his style is all about selling. That's what he does best, and that's why he's so effective," said Angle.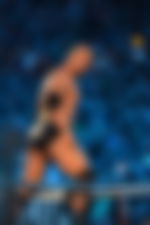 Angle detailed how The Rock always wanted every fan watching in the arena, at home, and anywhere else to feel the moment. He said the overselling is what made the match or the moment grand in front of capacity crowds.
The WWE Hall of Famer also praised The Rock's incredible mic skills, but quickly got back to praising his selling.
"Of course, you know, he can cut a promo better than anybody else, but, the selling in the ring is what sells tickets, and he does it well," he said. H/t Sportskeeda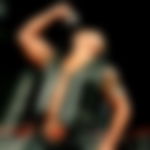 The 'Brahma Bull' always went a notch higher to sell his opponent's finisher. From Stone Cold Stunners to Pedigrees and Chokeslams – every finisher looked a lot more exciting with The Rock's overselling.
A brief history of The Rock and Kurt Angle's rivalry
Kurt Angle and The Rock first crossed paths on PPV at No Mercy 2000 for the WWF Championship. In a shocking turn of events, Angle defeated the 'People's Champ' with assistance from Rikishi to win his first WWF Championship.
ADVERTISEMENT
Article continues below this ad
Angle and Rock would feud again for the WWF Championship heading into No Way Out 2001, the subject of his latest podcast. This match between the two at No Way Out is one of their most incredible performances ever.
These two faced off several times in the WWE, and each time they faced, it was a fun match. As far as the selling goes, we totally agree with Angle. You really need to be over the top with your facial expressions and actions to make every fan believe the move legitimately hurt.
ADVERTISEMENT
Article continues below this ad