"That's What Turned People Against The Rock": Real Reason Behind Dwayne Johnson Being Despised By WWE Fans Revealed
Published 05/06/2022, 2:28 PM EDT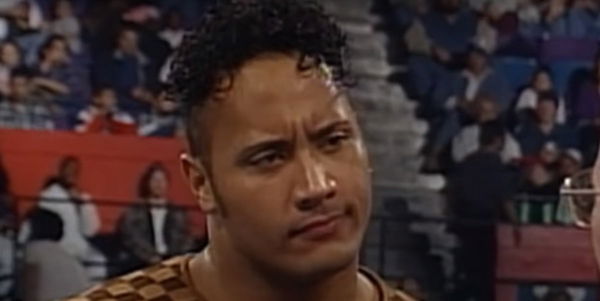 Dwayne Johnson made his WWE debut in 1996 at Survivor Series and finished as the sole survivor. They introduced him as a huge babyface and he did a good job. The Rock also won the Intercontinental Championship during this time.
ADVERTISEMENT
Article continues below this ad
Surprisingly, a while after Johnson's debut as the good guy, the fans started turning on him. They chanted "Die Rocky Die" which made Dwayne Johnson question himself regarding becoming a wrestler.
ADVERTISEMENT
Article continues below this ad
On the Grilling JR podcast, Jim Ross talked about the reason fans turned on The Rock's babyface run. Ross believed it was not Johnson's fault, as he needed time to get up the ranks. 
The former WWE commentator said, "It might have been a little too much too soon. I think that's what turned people against Rock. He didn't do anything character-wise. He didn't change his personality, but he was a rookie grandkid. And some caused a lot of jealousy with men 18 to 49, the beloved demographic, but he was, I think, probably a little too much to say. I'm not so sure looking back at it if it was the thing to do to have him win that match."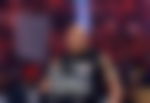 As Jim Ross said, it wasn't any fault of The Rock. Over time, The Rock's babyface run paled before the likes of Bret Hart, Stone Cold Steve Austin, and Shawn Michaels. Also, around the same time, WCW was reaching the ranks with the new faction nWo.
Why did The Rock turn heel?
ADVERTISEMENT
Article continues below this ad
Dwayne Johnson's babyface run did not go as planned, because the fans became hostile toward him. Hence, the company used his injury hiatus (The Rock had a knee injury in April 1997) and repackaged him.
When Johnson returned in August 1997, he joined the heel faction (The Nation of Domination) and started referring to himself in the third person as 'The Rock' in his promos.
ADVERTISEMENT
Article continues below this ad
Watch this story:-  From Being An Ice Hockey Fan to Hunting: Brock Lesnar's Favorite Hobbies Outside WWE
Later, he became The Most Electrifying Man in Sports Entertainment and transitioned into a Hollywood star. Hence, the decision to turn The Rock heel saved his WWE career and changed fans' perception of him.