The Deep Meaning Behind Every Tattoo of WWE Superstar Charlotte Flair
Published 11/01/2021, 1:45 PM EDT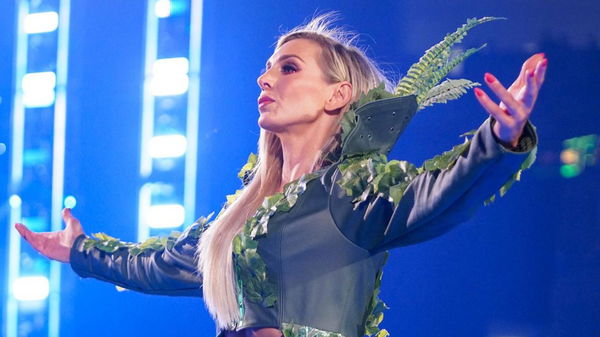 ---
---
Charlotte Flair is certainly one of the biggest superstars in the WWE women's locker room. She is the daughter of WWE Hall of Famer, Ric Flair. Just like his father, Charlotte has proved to be a champion.
ADVERTISEMENT
Article continues below this ad
Not only had he gifted us with many memorable matches in the ring, but she has also held the world title 14 times. That is itself an achievement, as she is just four titles short of beating the record of her father's 16 world titles. Apart from the titles, Charlotte also has some interesting tattoos on her body.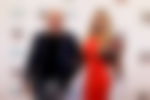 Charlotte has tattoos on different portions of her body, which have some deep meaning. Charlotte had to go through a lot in her personal life and all her tattoos are related to it. Charlotte's first tattoo was the two outline hearts, which Charlotte claimed to be "ugly". She inked the tattoo while growing up along with her best friend, Ashley Heard. Let's look at some of her other tattoos.
ADVERTISEMENT
Article continues below this ad
Watch This Story: Brock Lesnar Gets Fined, Charlotte Flair Gets a New Challenger, Sasha Banks Gets Ambushed
Charlotte Flair's tattoo on her ribs
Charlotte Flair has a tattoo on her ribs that read,
"Guard your heart above all else, for it will determine the course of your life"
. Well, this is a known quote from The Bible. '
The Queen
' claimed she and her sister both did this tattoo while they were going through their divorces. The tattoo would remind them of the pain they went through during their divorces.
Well, Charlotte is currently in a relationship with former
WWE
superstar, Andrade. But she has been unsuccessful in her love life earlier. Flair had to go through two divorces. She was first married to Riki Johnson in 2010. But she ended her marriage in 2013.
Charlotte again got married to former WWE superstar, Thomas Latimer. But again, it was not a successful marriage for her as the pair got separated in 2015. However, we wish Charlotte has now found her perfect life partner in Andrade and wish her all the best in her love life.
Why is the tattoo on the wrist of Charlotte Flair special?
If you have noticed, there is also a tattoo on the wrist of Charlotte. It has the words "A Little Patience" on it. Well, this tattoo is very special to Charlotte, as this tattoo reminds her of her late brother, Reid Flair.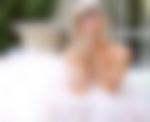 Charlotte and Reid often used to sing the song "Patience". The American rock band Guns N' Roses wrote this song. The band was Reid's favorite brand. The wording "A Little Patience" is related to this song.
ADVERTISEMENT
Article continues below this ad
Charlotte Flair's tattoo tribute to her brother
Charlotte Flair has a cross inked on the right side of her abdomen. The tattoo has got "Reider" written on it. This tattoo is actually a tribute to Charlotte's little brother, Reid Flair, who died on March 29, 2013.
The WWE superstar claimed Reid always wanted to have a tattoo, but
Ric Flair
was always against it. However, when Reid was in college, he came home with a similar tattoo on his back, which had "Fleihr" written on it.
ADVERTISEMENT
Article continues below this ad
After Reid passed away, Charlotte and some of his family members inked this tattoo. This is one of the most meaningful tattoos in WWE.