The Face of WWE vs the Face of AEW: Is John Cena as Good as Chris Jericho?
Published 01/14/2021, 7:00 AM EST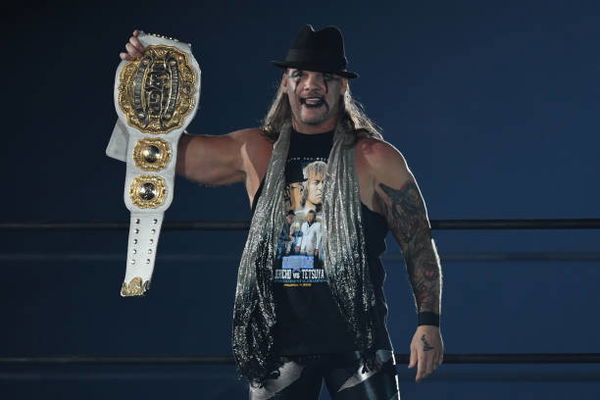 ---
---
John Cena and Chris Jericho are very different wrestlers. Their career trajectories could not be any different, and the characters they portrayed set them apart.
ADVERTISEMENT
Article continues below this ad
However, on closer inspection, you might say that John Cena and Chris Jericho have had a similar path, especially during the later parts of their careers. But we should answer this question: Which veteran is the best?
John Cena and Chris Jericho are icons of the wrestling world
ADVERTISEMENT
Article continues below this ad
In the late 2000s, John Cena's meteoric rise to the top of WWE has been one of the most divisive decisions in wresting history. After a stage where anti-heroes like Stone Cold Steve Austin and wrestling geniuses like Kurt Angle were legends, John Cena was not the successor the WWE Universe wanted.
However, since the beginning of the 2010s, Cena reinvented himself and became one of the best wrestlers in the world. He stuck to his roots and did not turn heel. Moreover, Cena single-handedly changed the landscape in WWE forever. He emphasised how important it is to be over with the WWE Universe.
Chris Jericho is exactly like John Cena, except that he went to New Japan. Jericho's chameleon like personality and the ability to reinvent himself make him one of the most successful wrestlers in the world. From WWE to NJPW to AEW, Jericho has stayed relevant even though he is way past his prime.
Which Superstar is more decorated?
Chris Jericho's character has fluctuated between heel and babyface far too often. In AEW, Jericho is probably the top heel, even though he is their most decorated Superstar.
In WWE, Jericho gets treated like the prodigal son. His legacy in Vince McMahon's kingdom is legendary.
Speaking of legendary legacies, John Cena's legacy is unparalleled. Only the Undertaker and maybe Ric Flair have had a richer legacy in sports entertainment that Cena. Sixteen World Championships, two Royal Rumble wins, a MITB victory, five WrestleMania main events and now Hollywood's newest superstar –  Cena's legacy is unparalleled in professional wrestling.
Chris Jericho is probably the most decorated active Superstar in North America. He has won multiple world championships, nine Intercontinental Championships, the United States and Tag Team Championships. Jericho has also won the AEW World Championship and the IWGP Intercontinental Championship.
ADVERTISEMENT
Article continues below this ad
Why does Chris Jericho have the edge over Cena?
What gives Chris Jericho the edge over John Cena is his incredible character work. No man in wrestling comes close to matching Jericho's charisma. No matter who he portrays, he is always the flamboyant rockstar we know and love. John Cena might be great at what he does, but he has a consistency that borders on laziness.
ADVERTISEMENT
Article continues below this ad
WWE avoided taking a risk and turning Cena heel which would've done wonders for his career. Cena has also had a lot more disappointments in his career than Jericho. From his loss to the Rock, to the failed MITB cash in and the 16th title reign ending in less than a month, Cena has been on the shorter end of the stick in terms of successes.
Despite the comparisons, both Superstars will loom large in our hearts long after their retirement. There will never be a pair of wrestlers who make millions of fans around the world chant 'John Cena sucks' or sing along to Judas more than John Cena and Chris Jericho.