"The Feud Was Like a Mythology"- WWE Legend Kane Details His Iconic Rivalry With The Undertaker
Published 05/30/2020, 2:56 PM EDT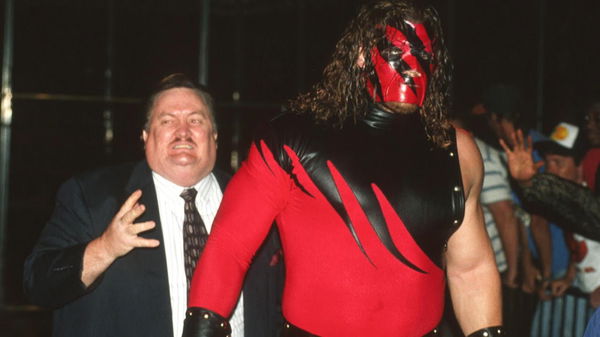 ---
---
The Devil's Favorite Demon Kane made his debut for WWE at Bad Blood 1997. He appeared after Undertaker faced Shawn Michaels in a Hell in a Cell match.
ADVERTISEMENT
Article continues below this ad
Now talking with WWE's The Bump, Kane discussed his debut and the rivalry with the Undertaker.
Kane's debut is regarded as one of the best the WWE universe has seen. He made his way into the cell and attacked Taker with the Tombstone. The following six months saw Kane going up against the best in the company.
ADVERTISEMENT
Article continues below this ad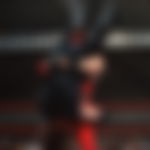 The Mayor of Knox Country Kane had a few things to say about his start in the WWE. He believes the first six months of his WWE career was the best storyline WWE has ever done. 
"Well, the six-month stretch is awesome because I got to beat literally everybody! I think that was the best piece of epic storytelling WWE has ever done.
"Just the whole thing as far as from the introduction of Kane, from Paul Bearer talking about Kane before you ever saw him, to the storyline itself, the matches and everything. I just thought that it was just a great piece of storytelling," Kane explained. 
Kane's introduction brought in a lot of hype to the character. With Paul Bearer by his side, he kept the story going as the Undertaker's half brother who was scarred by fire. The storyline kept everyone on the edge of their seats. 
Kane on his feud with Undertaker
In his debut year, Kane faced Undertaker throughout. They had various matches, and Kane ultimately won the WWF Championship from Stone Cold Steve Austin. His reign was short-lived as he lost the title the next night.
Then the demon set his eyes on the WWF tag-team title and thus began the journey of Brothers of Destruction. 
ADVERTISEMENT
Article continues below this ad
Kane considers his feud with the Undertaker as the most epic storytelling in WWE. He says every night was different and they pushed the boundaries back then.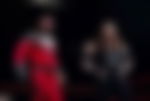 "Everything seemed to work, we had all these different pieces. One reason I called it epic storytelling was because the feud was like mythology, right? You had these two large and alive characters with this huge backstory and all these different things.
ADVERTISEMENT
Article continues below this ad
"So, it was just awesome, and what was really cool? Every night was something different. Every Monday night on RAW was 'What can we do this week?' And of course at that time RAW was a very edgy show, so we were pushing the boundaries of television and really of storytelling," Kane said. 
WWE has had many great storytellings, but none with a strong background like that of Undertaker and Kane. The backstory was epic from the getgo, and it has helped both the superstars grow into what they are now.