"The Grind Never Ends"- the Undertaker Looks in Phenomenal Shape at 56
Published 05/26/2021, 7:45 AM EDT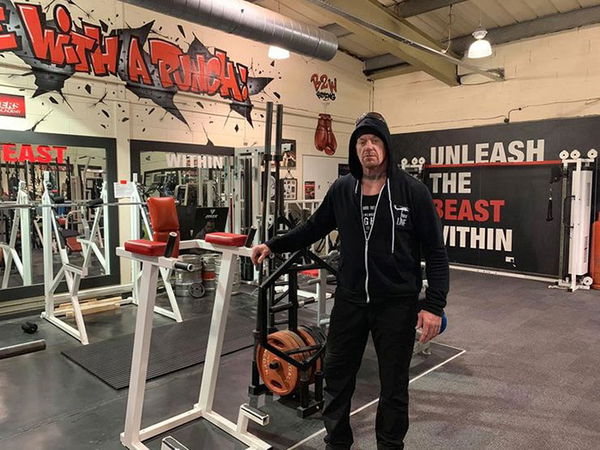 ---
---
Wrestling for thirty years takes a significant toll on a person's body. Whether he/she is 7 foot tall or 5'5, the human body isn't able to bend and absorb impact the way wrestlers do. As for the Undertaker, he continues to defy the extremes of the human body and remains an absolute beast.
ADVERTISEMENT
Article continues below this ad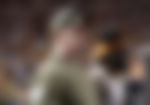 Wrestling into his fifties, the Deadman has registered performances at 56 that wrestlers in their 20s can only aspire to. Undertaker has remained relevant for decades, despite having a corny gimmick and catchphrases. Even his wrestling style hasn't changed a bit since he walked to the ring at Survivor Series 1990.
ADVERTISEMENT
Article continues below this ad
What made Taker so imposing was his frame, height and the ability to roll his eyes into the back of his head. At 6'10 and weighing close to 300 pounds, the Deadman is one of the best big men in WWE. However, his speed and agility, including his ability to leap over the ropes and hit a suicide dive, surprised the WWE Universe.
On Instagram, Undertaker reminded his followers of 'the grind' to stay fit and in shape even after retirement. "When one door closes another one opens. The game may be over for me, but THE GRIND NEVER ENDS…." he wrote.
There will never be another Undertaker, and we will forever cherish the spirit he brought into every match, every fight and every obstacle.
Does a Hall of Fame spot beckon The Undertaker?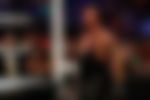 This year, we saw his kayfabe brother enter the Hall of Fame to a huge, although artificial ovation at the Thunderdome. Despite having an extra seven years of experience, Taker wasn't in the WWE Hall of Fame this year. While many assumed he'd be the headliner, we got Kane, which wasn't bad either.
ADVERTISEMENT
Article continues below this ad
Both Kane and the Undertaker have had legendary careers, although Kane's run as an active competitor lasted much longer than his brother. The Big Red Machine wrestled full-time till 2016, after which he began campaigning for the Knox County's Mayor's office. Now that he holds the position, it looks like Kane's wrestling days are behind him. Hence, the Hall of Fame induction.
As for his brother, we could very well see the Deadman enter the WWE Hall of Fame next year, with fans in the arena chanting, 'Undertaker!'. It's only fair to his legacy and his fans to witness the greatest of all time enter the Hall of Fame in front of his legions of fans.
ADVERTISEMENT
Article continues below this ad