The Hard to Beat Records of Rey Mysterio in WWE Royal Rumble Matches
Published 01/29/2021, 6:53 AM EST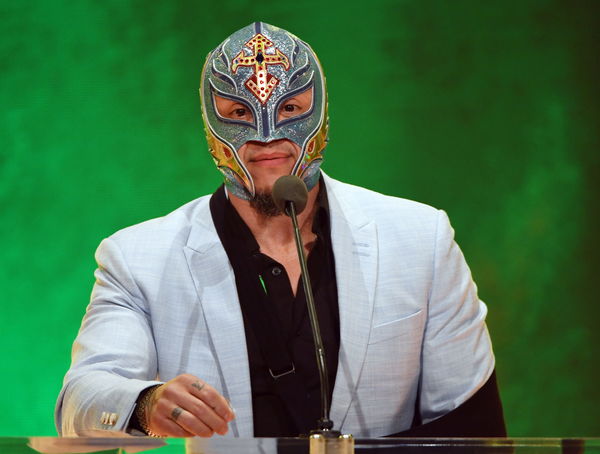 ---
---
WWE Royal Rumble is home to one of the most unique matches of the year. During the entire Royal Rumble match, everyone tries to outlast the other 29 people to win and earn a chance at a world title at WrestleMania. In that process, Superstars make and break several records, and Rey Mysterio is one of those Superstars who have made it a habit to break new ground at the Rumble.
ADVERTISEMENT
Article continues below this ad
Mysterio is a future Hall of Famer in his own right. He is credited with popularizing the traditional Lucha Libre wrestling style as well as the cruiserweight division. A three-time world champion, Mysterio is considered one of the greatest wrestlers of all time.
Coming back to Royal Rumble, the 'Ultimate Underdog' won the 2006 edition. No one thought he would win the match considering that heavyweights like Triple H, Randy Orton and Rob Van Dam were also in the final four.
ADVERTISEMENT
Article continues below this ad
Not only did he win the match, he also lasted 62 minutes and 12 seconds. He broke Chris Benoit's previous record of 1:01:30 at the 2004 event.
Apart from this, Mysterio is the second person to win the match after entering at number 2. The first was Vince McMahon at the 1999 Royal Rumble. The 2006 Rumble was also the only one that featured two wrestlers lasting one hour each with Mysterio and Triple H achieving this feat.
In the match, Mysterio eliminated six people – Psicosis, Simon Dean, Rob Van Dam, Super Crazy, Triple H, and Randy Orton. After winning, Mysterio faced World Heavyweight Champion Kurt Angle and Randy Orton at WrestleMania 22. Mysterio won his first World title after pinning Orton.
Rey Mysterio dedicated his win and record to friend Eddie Guerrero
In his autobiography, 'Behind the Mask', Mysterio discussed his Royal Rumble record and the people who helped him win.
"Never had a big man–little man match went so well for a little man. Not only did I win, I set a record for the longest Rumble turn, clocking in at 1:02:12. I raised my hands to the sky, dedicating my match to Eddie."
ADVERTISEMENT
Article continues below this ad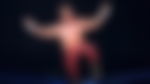 "Many things helped me in my run for the belt. The crowd and the push that I'd gotten from Eddie were certainly on my side. And I really have to give credit to Pat Patterson, who played a big role behind the scenes pushing for me, vouching that I would make a good champion," said Mysterio.
At this year's Royal Rumble, Rey Mysterio is yet to announce his entry while 17 out of the 30 spots have already been revealed. His son Dominik can also take part in the Battle Royale.
ADVERTISEMENT
Article continues below this ad