WWE Legend Recalls Making The Ultimate Warrior Feel Naked With His Actions
Published 12/15/2021, 8:30 AM EST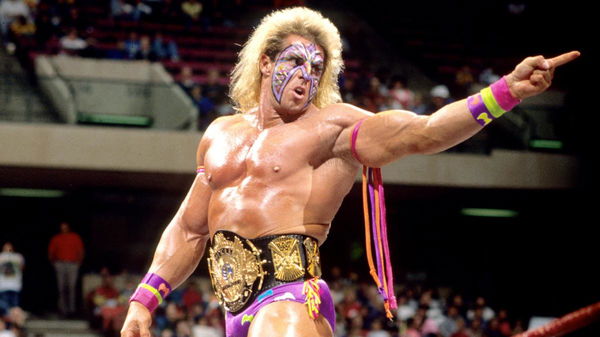 ---
---
The Honky Tonk Man is the longest-reigning Intercontinental Champion in WWE history. He had quite a run with the title for 64 weeks and had exciting storylines with the Hart Dynasty, The Ultimate Warrior, Randy Savage, and Miss Elizabeth.
ADVERTISEMENT
Article continues below this ad
He lost the title to The Ultimate Warrior, who pinned him in a record of 31 seconds.
That defeat was HTM's downfall, as he did very little after losing the title. But it remains a memorable moment because no one expected Honky would lose the title after holding it for over 400 days.
ADVERTISEMENT
Article continues below this ad
HTM recently talked about the feud with The Warrior on a recent episode of Stories With Brisco And Bradshaw. He revealed that working with the Hall of Famer was not a simple task. The latter would hit HTM hard in the head. [H/T Wrestling Inc]
"I said, 'Jim, you just can't hit me like that.' I said, 'I'll do anything you want out there. I'll get out there and do the best I can'. But my head was starting to swell like a softball and had gotten mushy."
Honky told Warrior he would not get up after the blow if he ever hurt him like that again.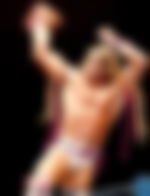 That sounds very painful for Tonk, as one should trust their opponent in the ring. Otherwise, working together in the squared circle is hard.
WATCH THIS STORY: WWE Official Wants a Match Against Becky Lynch at WrestleMania
The lesson Honky Tonk Man taught The Ultimate Warrior
Soon enough, things took a turn when The Honky Tonk Man wrestled the former WWE world champion in Denver, Colorado. Warrior hit him again and pulled his hair.
"He pulled my hair trying to pick me up, and he was pulling my hair like pluckin' a chicken and dropping my hair. But I would not get up. I clenched to the mat, and he felt the people die."
When Honky Tonk got back to the locker room, he told Warrior never to hit him the way he did in the match.
"He said, 'I'm so sorry.' He said, 'I don't know.' He said, 'I'll never hit you like that again.' I said, 'Well, how'd you feel out there?' He said, 'I felt like I was naked in front of all these people.' He said, 'They sh*t on me.' I said, 'Yeah, they did.'"
HTM advised him, telling him to remember that it takes two people to work a match. If The Ultimate Warrior ever hurts him again, then he's going to be left alone in the ring. The former Intercontinental Champion also believes he helped the Ultimate Warrior to become a main event performer.
While speaking on The Ultimate Warrior, Tonk also recalled Vince McMahon's search for his next breakout star for WWE.
ADVERTISEMENT
Article continues below this ad
"When you finally get the gears in there, and they're clicking, man, the thing rolls along with no problems. But it's really hard to get that combination of gears."
Honky Tonk said stars like John Cena and Steve Austin are not born every day. Stars like them are hard to come by.
ADVERTISEMENT
Article continues below this ad