The Hurricane vs Hasbulla: WWE Legend Teases Big Fight With a Social Media Sensation
Published 07/01/2021, 9:30 PM EDT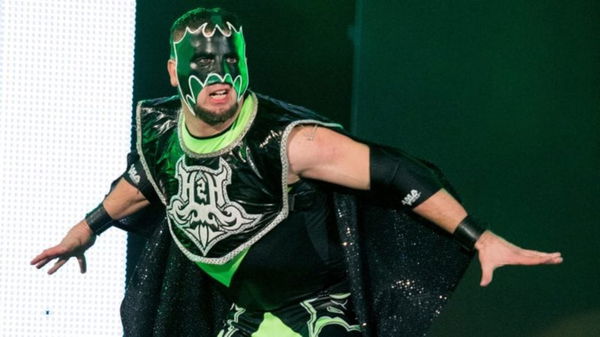 ---
---
It's 2021 and WWE has inculcated a new policy involving celebrities. At WrestleMania, we saw Latin hip-hop star Bad Bunny and Youtuber/professional boxer Logan Paul. Rap sensation Cardi B will host SummerSlam, although her pregnancy casts a shadow over that. However, a former legend is interested in bringing another internet sensation to WWE.
ADVERTISEMENT
Article continues below this ad
The Hurricane wants to face Hasbulla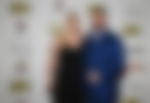 WWE legend Shane Helms, more popularly known as the Hurricane, has issued a challenge. The Santino Marella of the Attitude Era wants to face one of the biggest internet sensations of 2021, Hasbulla Magomedov. Hasbulla is an eighteen-year-old from Russia and has a unique story to tell.
ADVERTISEMENT
Article continues below this ad
Suffering from a rare form of dwarfism, Hasbulla has become a global icon with his vlogs. He began posting content on Tik Tok and then moved to Instagram. The dwarfism accounts for his stature and his voice, but it doesn't hinder him from being an absolute riot. He is close friends with Khabib Nurmagomedov, the former undefeated UFC Lightweight Champion.
Helms posted a tweet claiming the only fight people want to see is between him and Hasbulla. This match won't go down, but WWE would certainly be keen on bringing over a celebrity with a huge following over to WWE. With rumours of his friend Khabib transitioning to wrestling, one can only speculate if Hasbulla also isn't WWE bound.
As for Helms, he will celebrate his 48th birthday in less than two weeks, but his wrestling days aren't over. He returned at the 2018 and 2021 Royal Rumble and even appeared in AEW during the Elite Deletion match between Sammy Guevara and Matt Hardy.
Helms praises current WWE superstar
The Hurricane gimmick brought Helms a ton of mainstream success and he became WWE's lead comedy wrestler. Few were better at making people laugh in the ring than Helms, but he wasn't a slouch in the ring. He held the WWE Tag Team Championships, Hardcore Championship, European Championship and won both WWE and WCW Cruiserweight Championships.
In 2021, WWE introduced a new version of the Hurricane character with Nikki Cross. She pitched the idea to creative, and within a few months they approved it. Now, Nikki Cross is doing a great job of living up to her superhero gimmick, and has two wins over the longest reigning NXT Women's Champion of all time, Shayna Baszler.
ADVERTISEMENT
Article continues below this ad
Helms praised Nikki on Twitter frequently, and Cross even claimed she asked Helms for his blessing before debuting the character.
ADVERTISEMENT
Article continues below this ad