The Infamous Kiss My A** Club of WWE Chairman Vince McMahon
Published 10/25/2021, 12:39 PM EDT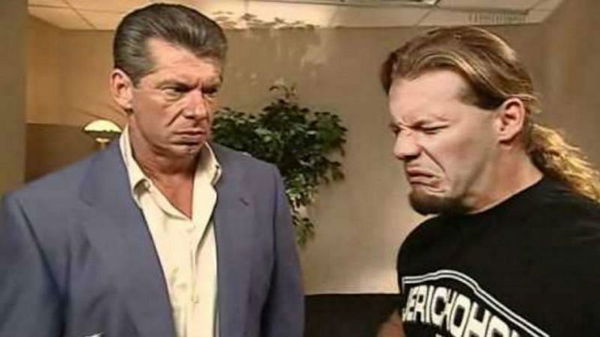 ---
---
WWE Chairman, Vince McMahon is a creative man. There are no two ways about it; however, throughout his career as a wrestling promoter, McMahon has sided with certain storylines which were more than just PG, and many believe were morally questionable. However, back in the early 2000s, McMahon had a special 'club' for people who would not show him respect.
ADVERTISEMENT
Article continues below this ad
The club was known as 'Kiss My A** Club', yes you read it right. And this was not just a figurative phrase that McMahon said to his subordinates at WWE. He would physically make them [wrestlers] kiss his buttocks in front of the live crowd.
ADVERTISEMENT
Article continues below this ad
Watch This Story: Roman Reigns Puts Down Brock Lesnar, Becky Lynch Retains: Best Moments From WWE Crown Jewel 2021
McMahon found 'The Kiss My A** club' to punish his WWE employees with the ultimate penance if they wanted to keep their job. The club came into effect after the collapse of the WCW/ECW Alliance at Survivor Series 2001.
In total, 6 individuals fell victim to the richest rear of the wrestling business and the entire world witnessed kissing a man's butt on live TV.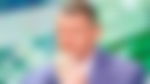 William Regal was the inaugural victim of Vince McMahon
During the WCW vs WWE invasion storyline, the wrestling legend, William Regal, joined hands with a faction called Alliance.
However, after WWE conquered ECW and WCW factions, McMahon punished Regal. He asked Regal to kiss his backside and if he didn't, he would be fired.
With no choice left, Regal got down on his knees and reluctantly kissed Mr. McMahon's butt. However, what stood out from the segment was when McMahon handed a lip balm to Regal before he kissed.

Good Ol' JR
McMahon not only pushed the WWE wrestlers but also let the voice of wrestling, Jim Ross, get a taste of his luxurious backside.
On an episode of Raw on November 26, 2001, Oklahoma City, Oklahoma, the hometown of Jim Ross. McMahon initially planned to add 'Stone Cold' Steve Austin into his club. However, Austin left the ring after delivering a 'low-blow' to the owner.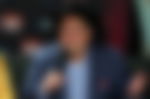 However, things turned sideways for JR when McMahon caught him laughing after seeing what Austin did to the chairman. As McMahon got into the piston of getting his rear kissed, Undertaker broke the segment and entered the ring.
Surprisingly, Undertaker didn't save Ross. Instead, he joined hands with McMahon and made JR kiss Vince's backside in front of his hometown.
Shawn Michaels also joined the club
On an episode of Raw on February 27, 2006, in Washington DC, McMahon made the future WWE Hall of Famer, Shawn Michaels, kiss his a**. Something nobody would've imagined happening.
Shawn Michaels' old tag team partner, Marty Jannetty, came out and begged McMahon to give him a job, to which McMahon's appropriate answer was to unbutton his pants and make Marty the third installment.
However, Michaels came out to save his old pal but was nailed down by a steel chair by Shane McMahon. Vince then once again revealed his bottom for the world to see, as Shane McMahon lifted Michael's lifeless body up and forced his lips onto his dad's rear-end.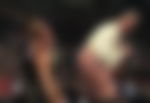 Even the prodigal son, Shane McMahon, became a victim
By this point, McMahon did not just resort to verbal communication to make the wrestlers join his club. Eventually, Shawn Michaels faced each other at WrestleMania 22, 2006, in Chicago, Illinois.
However, Shane McMahon was the one who kissed his own father's rear this time. During the match, it was planned that Shane would attack Michaels and make him kiss Vince's backside again. However, while McMahon was flexing his glutes, Michaels turned the table and made Shane kiss it.
Hardcore legend, Mick Foley
Foley became the second person to willingly put down his lips on Vince's body since the inaugural admission of William Regal. However, he was put in a difficult position for this one.
On an episode of WWE Raw, August 21, 2006, in Bridgeport, Connecticut, Foley joined the club to save Melina's job, becoming the first member to willingly join since Regal, by planting a long kiss directly on Vince's bare a**.
However, Melina quickly betrayed him afterward, and Foley got fired himself.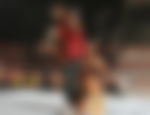 Even Hornswoggle was the victim
On an episode of WWE Raw, February 6, 2008, in Austin, Texas, even Hornswoggle became an unfortunate member of McMahon's infamous club in WWE.
During the segment, McMahon ruthlessly embarrassed his so-called "illegitimate child", Hornswoggle in front of the crowd. Eventually, bending down to Hornswoggle's height to make him kiss it; however, Finlay made his entrance.
ADVERTISEMENT
Article continues below this ad
McMahon immediately stopped Finlay and warned that if he gets involved in his business, he might also end up kissing his backside. Eventually, Hornswoggle moved forward to kiss it but bit his rear before moving outside.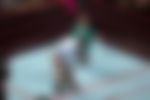 However, McMahon claimed his lips touched his backside, which makes him the official member of 'Kiss My A** Club'
ADVERTISEMENT
Article continues below this ad
These six were the only superstars who joined McMahon's infamous club until eventually, the club got shut down. This was hands down the most bizarre McMahon made his employees do in order to entertain.