The Love Story of WWE Legend Randy Orton and Kim Kessler
Published 12/14/2021, 1:30 PM EST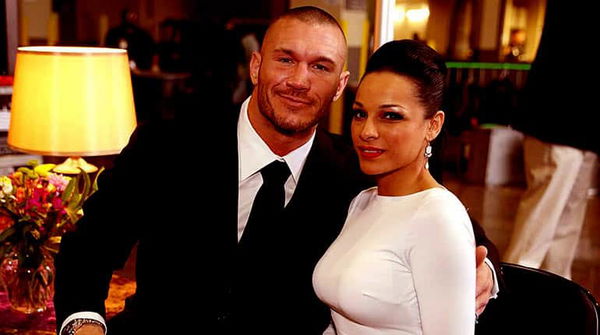 ---
---
Randy Orton is a legend in the world of professional wrestling. Throughout his professional career, 'The Viper' had achieved numerous milestones. Fans absolutely adore the WWE superstars for entertaining them even though he mostly worked as a heel in his WWE career.
ADVERTISEMENT
Article continues below this ad
Apart from having enormous success in his professional life, Orton is also leading a great family life. The Apex Predator of WWE is currently married to Kim Kessler. The couple got married back in November 2015 and is living a happy life together.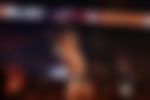 But do you know how did the Apex Predator of WWE meet Kim Kessler? Well, it is really an interesting story and is also a very memorable one for both Orton and Kessler.
ADVERTISEMENT
Article continues below this ad
Watch This Story: Roman Reigns' Spear to Brock Lesnar's F5: Most Devastating WWE Finishers of 2021
How did Randy Orton meet Kim Kessler?
The couple first met each other during a WWE Live Event in 2012 in New York. But Kessler admired Orton way before that. While speaking on WWE's Table for 3, Kessler revealed how she felt when she first met her husband. She said, "I went to a show. I knew he was gonna be there and like in my mind three years before I met him I would always say to everybody like 'Oh God, if we ever made out that's it, he is gonna fall in love with me. That was like my thing. I say 'I put it into the universe and it gave me my thing.'"
Further, Kim added that during the live event, one girl who was beside her told her that
Orton
kept on staring at her. She even claimed Orton walked up to her and asked her name. Kessler revealed that ever since that day, they have been together. It really looks like a match made in heaven.
Controversies around Kim Kessler and Randy Orton
The couple had been involved in a few controversies as well. There have been rumors that the couple began their relationship partially during the breakdown of Orton's previous marriage.
Also, it was once reported that the former WWE Champion and Kessler got themselves into a controversy with a fan named Kayla Gomez.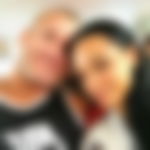 It was reported that Kayla stalked and harassed the couple, after which the couple backfired at Kayla by calling her Ms. Piggy.
Later on, there were also rumors that they had blocked Kayla for troubling them by stalking and harassing Kessler.
Randy Orton's first wife- Samantha Speno
Prior to his marriage with Kim Kessler, the former WWE Champion was married to Samantha Speno. Orton and Samantha got married back in September 2007. They even gave birth to a child and named her 'Alanna Marie Orton'.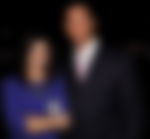 ADVERTISEMENT
Article continues below this ad
However, they got separated in 2021 because of some issues. And soon in June 2013, they got officially divorced. Nothing much is known about Orton's marriage with Samantha Speno.
What does Randy Orton's wife do for a living?
Kim Kessler is married to the WWE superstar for over six years now. But she is herself a socialite and entrepreneur.
ADVERTISEMENT
Article continues below this ad
She is also the mother of Orton's second child, Brooklyn Rose Orton.