The Miz Reveals Why He Never Became a WWE Champion Again
Published 07/13/2020, 5:35 AM EDT
By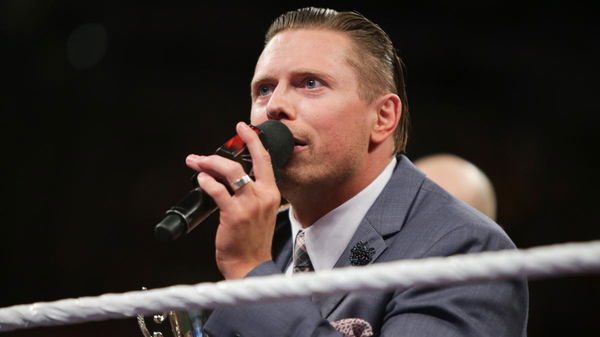 The WWE title is the most coveted title in the sports entertainment business. Superstars work through various difficulties and obstacles to reach the pinnacle of the industry. A prime example can be Kofi Kingston. The on-screen Jamaican took 11 years to realize his dream.
ADVERTISEMENT
Article continues below this ad
WWE superstars work day in and day out to grab that brass ring. Unfortunately, only a few make it there.
The Miz won the Money in the Bank briefcase in 2010. In November of the same year, the A-lister cashed in on Randy Orton and won his only World Championship.
ADVERTISEMENT
Article continues below this ad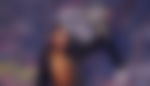 He went on to main event Wrestlemania 27 that year and retained his title by defeating John Cena.
Miz lost the title to Cena in a triple threat steel cage match at Extreme Rules. From thereon, the slip downwards started in terms of the world title picture.
Further on, The Miz was only used in mid-card rivalries and title reigns. The chick magnet was also seen jobbing to Superstars who the management felt were main event Superstars.
Here is what The Miz said on the Busted Open Radio podcast.
"I felt the momentum start going another way. When I lost the WWE Championship to John Cena, there was a kind of a role shift in the writing process, and I saw where I was going. I was going to be used to develop new talent because I was just utilized for the past, I don't know year, to make me to get me to where I am. Now it's time to make other people, and I didn't have the wherewithal to make sure that I was being made as well. I didn't have the experience, and I think it took me a little while.
The Miz explains the impact switching shows has on WWE superstars
The A-lister shares his views on how the momentum of a star gets spoilt when they are drafted to another show. The Miz also shares his personal experience.
"It's funny when you get drafted, obviously, you know, you're going to a completely different show. I remember being on SmackDown and thinking, this is when I was doing the Intercontinental Title stuff. I felt like it was the title that was more talked about than any other title in WWE. I was like, 'Oh, I'm on the wave right now to get to the WWE Championship,' and then I got drafted to Raw.
ADVERTISEMENT
Article continues below this ad
"Once I got drafted to Raw, I had to build myself back up. I did it once again, and once I felt like I was ready and primed up for the WWE Championship again, I got drafted again. It keeps going back and forth, and you have to build yourself up. Some people don't have to do that build up. Some people are already there and they just are able to get it. I have to be built up and build myself up all the way up there to do it."
The Miz is certainly right on this one, the draft does mix up everything in terms of rivalries and storylines. However, it is necessary from the WWE's point of view.
WWE is a company that runs shows thrice a week. If Vince McMahon keeps the same Superstars on every show, it will become monotonous and boring.
ADVERTISEMENT
Article continues below this ad
In order to keep things entertaining and unpredictable, WWE has to do different types of weekly shows. The company has done shows like RAW old school, Slammy awards, the draft, RAW reunions, and much more.
What do you feel about this? Should Miz get another run with the WWE or Universal Championship? Let us know below.