The Miz Teases Return in Zombie Gimmick After WrestleMania Backlash
Published 05/17/2021, 2:02 PM EDT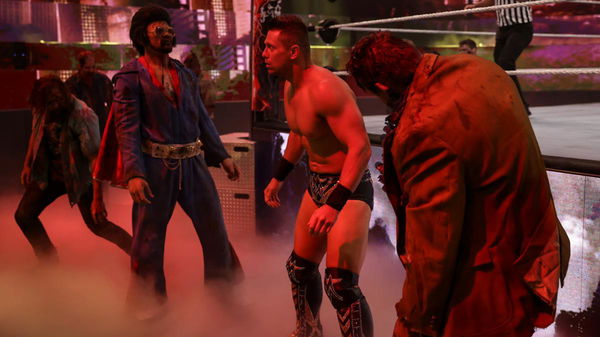 ---
---
WWE presented WrestleMania Backlash on PPV last night. The PPV was so good that it can be considered as one of the best WWE has produced in the pandemic-era. However, there is one blemish that will always remain. Well, Zombies feasting on The Miz!
ADVERTISEMENT
Article continues below this ad
Last night, The Miz and Damian Priest squared off in a very bizarre lumberjack match. WWE actually had zombies as lumberjacks for the match to promote Batista's upcoming Netflix film, Zack Snyder's Army of the Dead. The match and the gimmick didn't get over with the WWE Universe, which majority criticized it!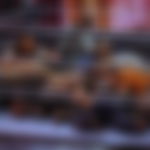 ADVERTISEMENT
Article continues below this ad
Zombie Miz on WWE Raw?
In a bizarre turn of events, Zombies took John Morrison during the Miz and Priest's match. The zombies then went for The Miz as he laid out cold after Damian Priest's Hit the Lights. Every zombie from the ringside area crawled into the ring and devoured on the 'A-Lister.'
Luckily, The Miz has finally resurfaced after the bizarre events at WrestleMania Backlash. However, there is a catch. He tweeted he was okay and assured it with a promise. But the image he tweeted with it was a Zombie version of him!
This tweet from the 'Awesome One' makes us wonder if he and Morrison will appear as zombies tonight on WWE Raw. Well, given the current and past of WWE gimmicks, this one is quite possible, especially after last night.
A new start for the 'A-Lister?'
Honestly, we feel the former WWE Champion is simply trolling us. He and John Morrison might begin a rumored feud after weeks of dissension, specially after last night. After all, who got the Zombies, eh?
The Miz is a top tier heel. And in true honesty, he has been doing the goofy heel role for quite sometime now. He can be a ruthless one, and the rumored feud with John Morrison would do exactly that. The break-up between the two has worked in the past, and it could also work today.
ADVERTISEMENT
Article continues below this ad

Too many questions and no definite answers. But we won't have to wait for long! Monday Night Raw is just hours away, and we'll see in what direction WWE goes with The Miz.
ADVERTISEMENT
Article continues below this ad