"We Were Supposed to Be a Team"- Tucker Reveals the Reason for Betraying Otis at Hell in a Cell
Published 10/25/2020, 9:24 PM EDT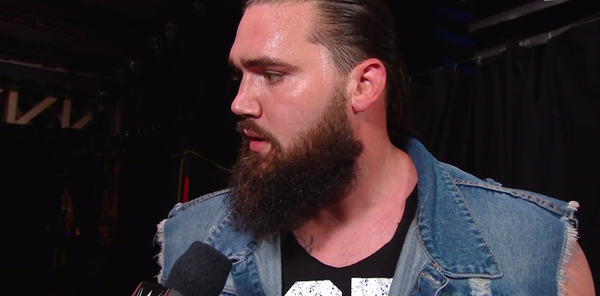 ---
---
At Hell in a Cell, something big always happens, and something big did happen this time. In the crucial match between Otis and The Miz, there was a massive betrayal by the former's best friend Tucker.
ADVERTISEMENT
Article continues below this ad
The match was for the Money in the Bank briefcase, the first of its kind. This was a battle for a contract that allows a Superstar to have a match against any WWE Champion at any time in the ring.
ADVERTISEMENT
Article continues below this ad
Otis defended his briefcase with all his might, but he was stabbed in the back by his closest friend. When Otis struggled to get back to his feet, Tucker punched his best friend.
The official did not see it, and The Miz took up the opportunity. Ever ready to reap the victory, Miz pinned Otis to become the new holder of the Money in the Bank contract.
Following this massive heel turn, Tucker gave the reason for his actions in a post-match interview backstage. Tucker had a deep-rooted reason for being the Brutus in the story. Apparently, he was tired of being Otis' sidekick.
Tucker is tired of being the second wheel of Heavy Machinery
Since their promotion to the main roster, Heavy Machinery has been more about Otis than Tucker. When the former won the Money in the Bank contract, it became even more evident.
Now we know for sure that Tucker, in a way, was jealous of the success of his best friend. Forgetting all the years they spent together, he decided that being the shadow of Otis was not what he wanted for his career.
Tucker is ready now to become an individual Superstar and light up WWE. The question is, how will Otis handle this hard hit? 
Losing the Money in the Bank contract is one thing, but losing his best friend is another deal. There is really no direction for him to move in now. He is only the second Superstar to  lose the briefcase after Mr.Kennedy.
ADVERTISEMENT
Article continues below this ad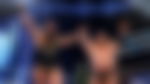 The Miz walked away as the lucky winner with John Morrison, but Otis will have to work from rock bottom once more. His year's accomplishments were botched out by one betrayal.
ADVERTISEMENT
Article continues below this ad
We will soon see what's in store for the big man, but until then we can expect the Miz to pull off another successful cash-in soon.